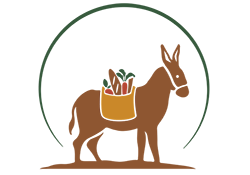 Karaiskos Farm
 Portaria Village, Pelion
Karaiskos Farm is where farm and food is meet in Pelion and creates an excellent example of local sustainability. Its gastronomic offering is based on products mostly from the farm itself with a strong farm-to-table concept! Fresh fruits and vegetables, inspired dishes, cooking lessons, family moments, a cozy room and outdoor activities. With emphasis on true taste and respect on the environment Karaiskos Farm is a unique experience for the guests.!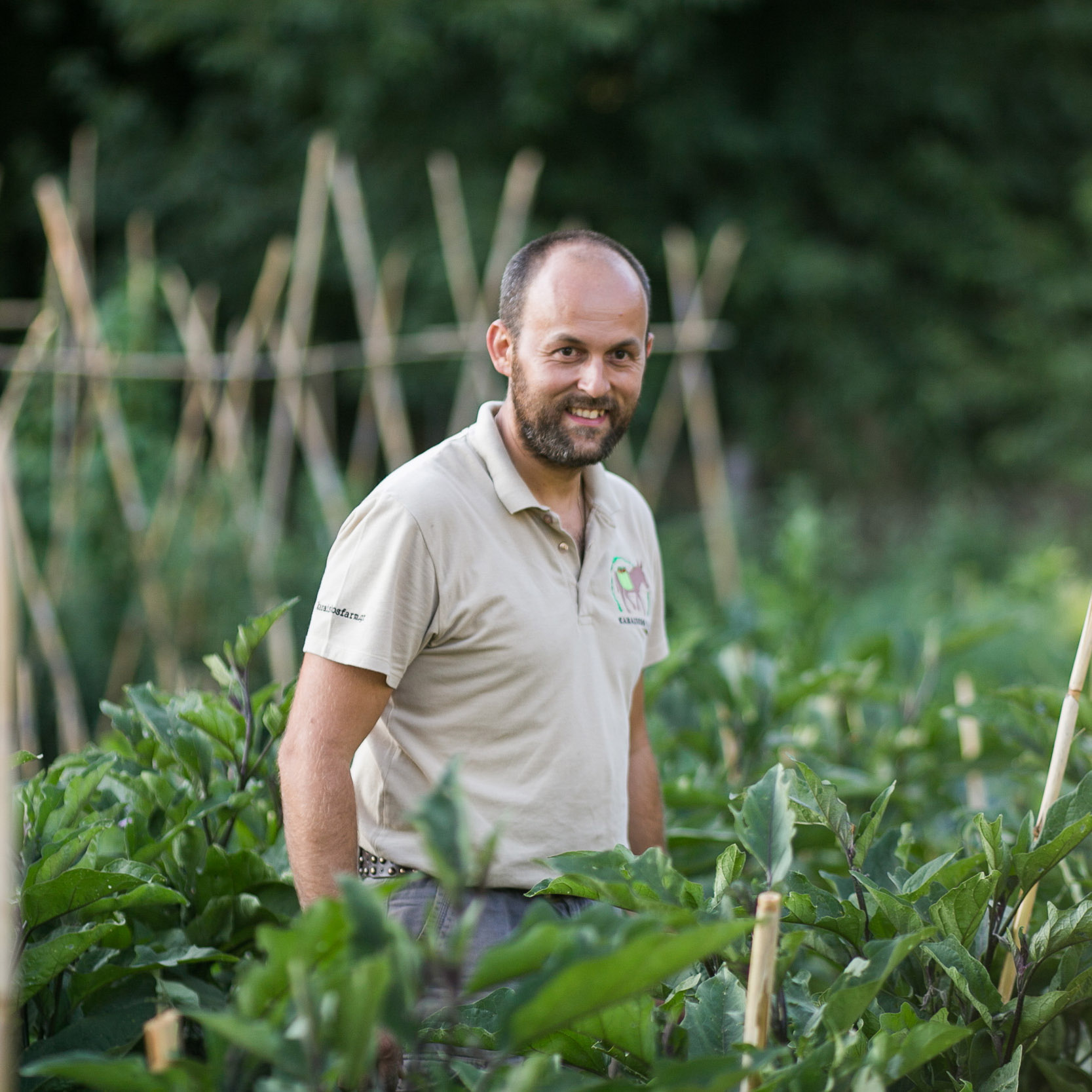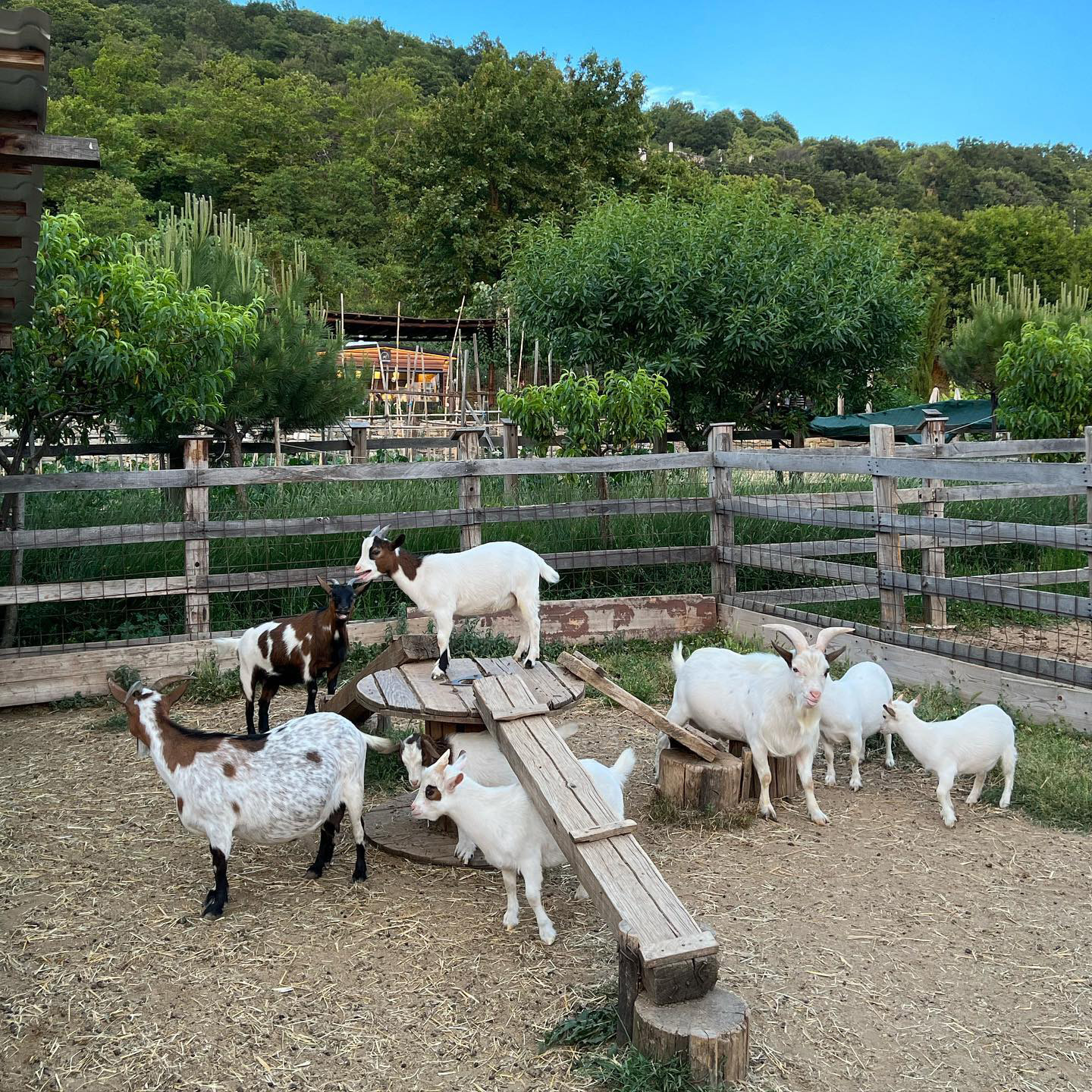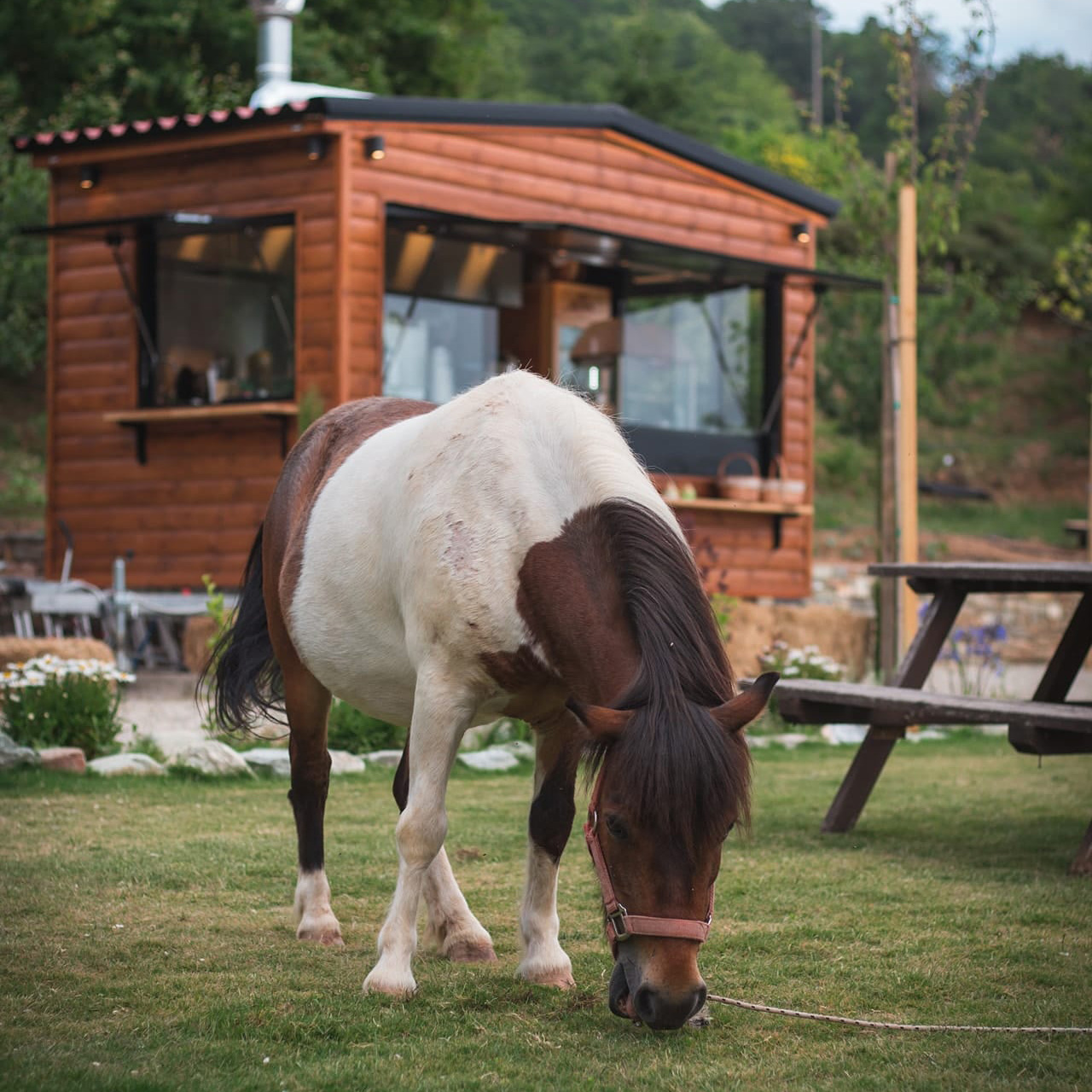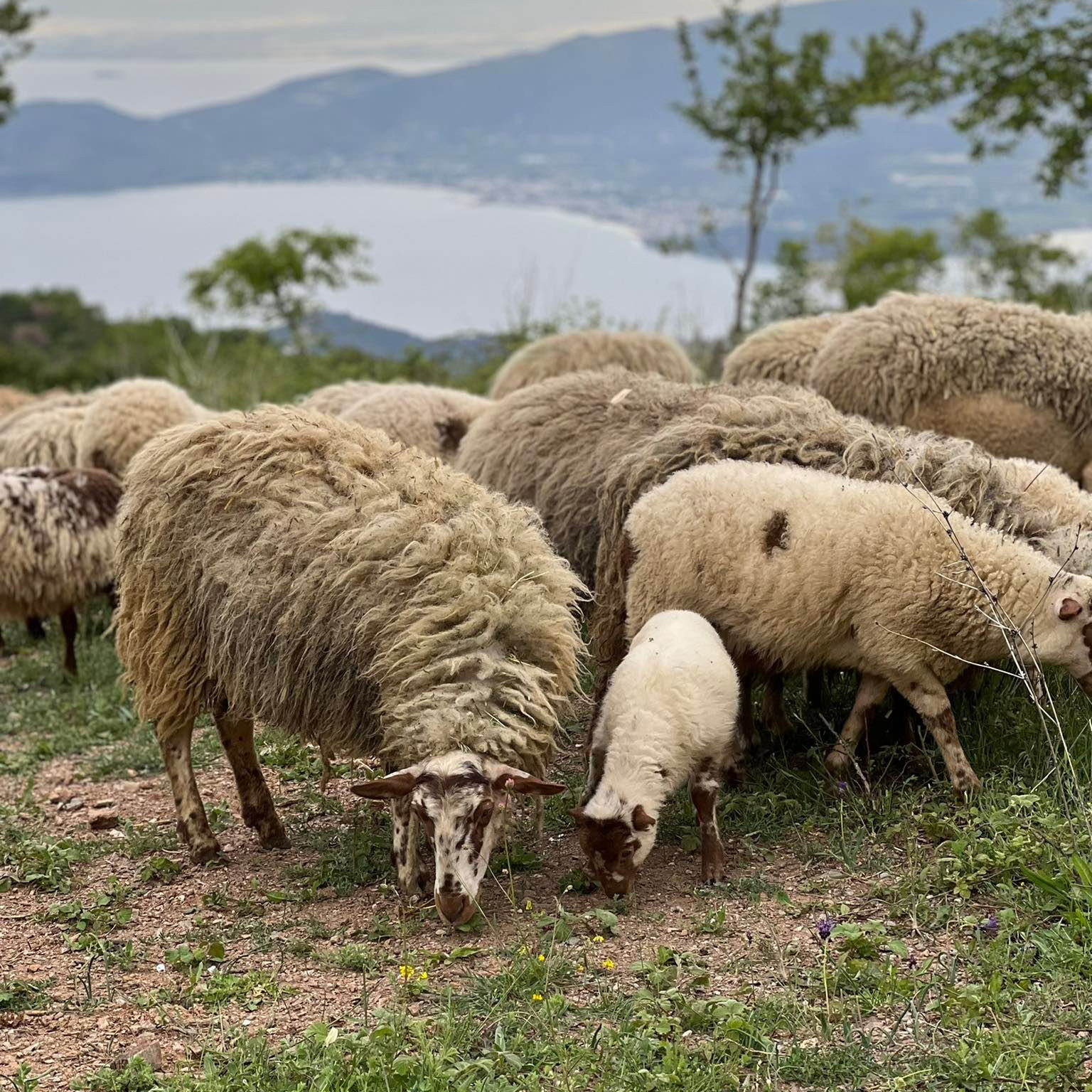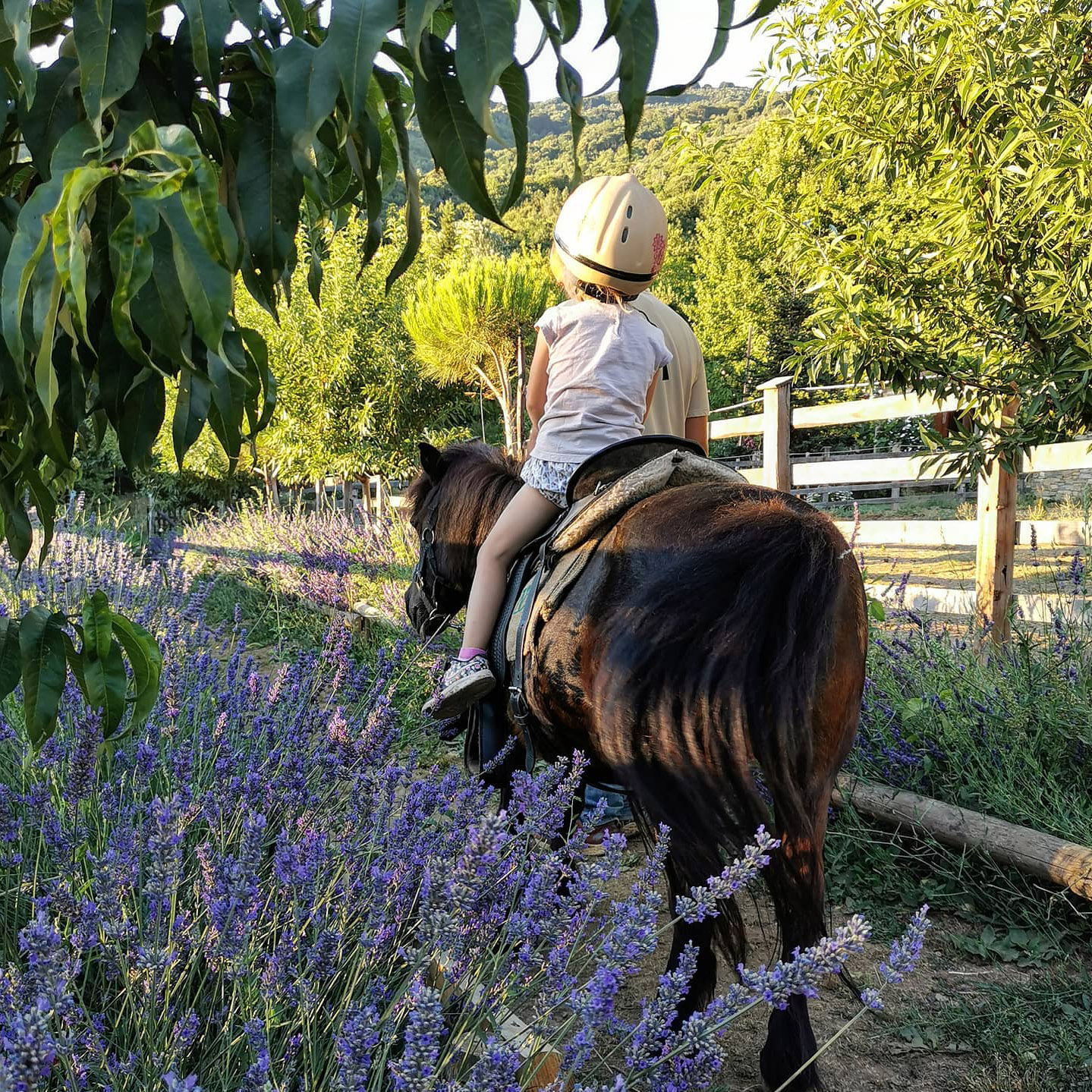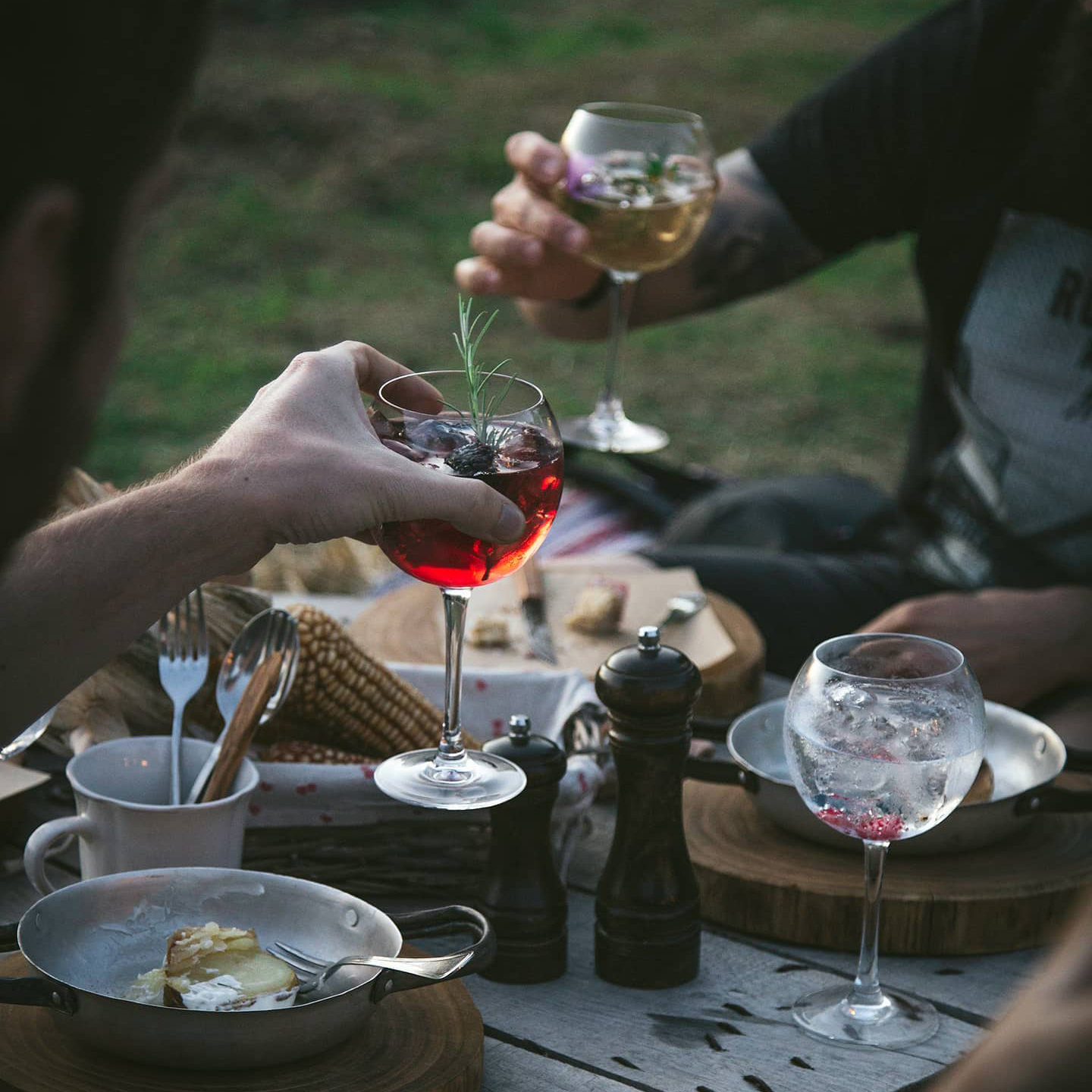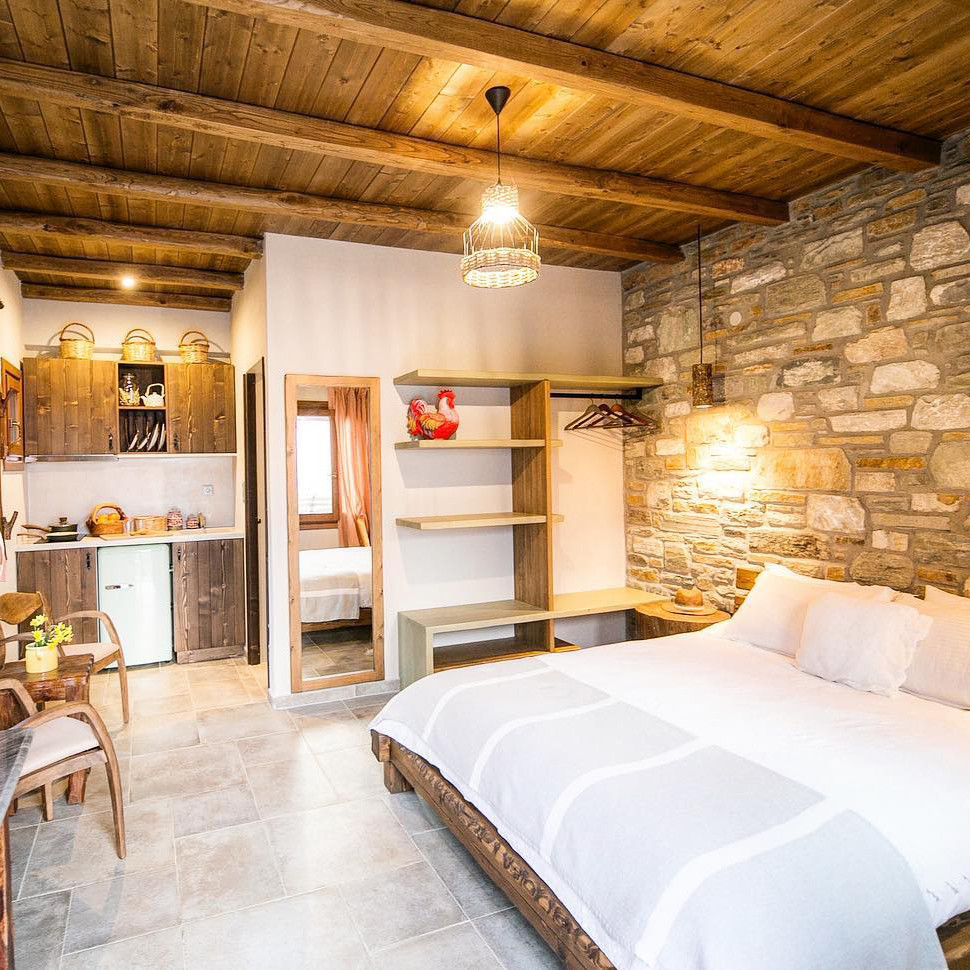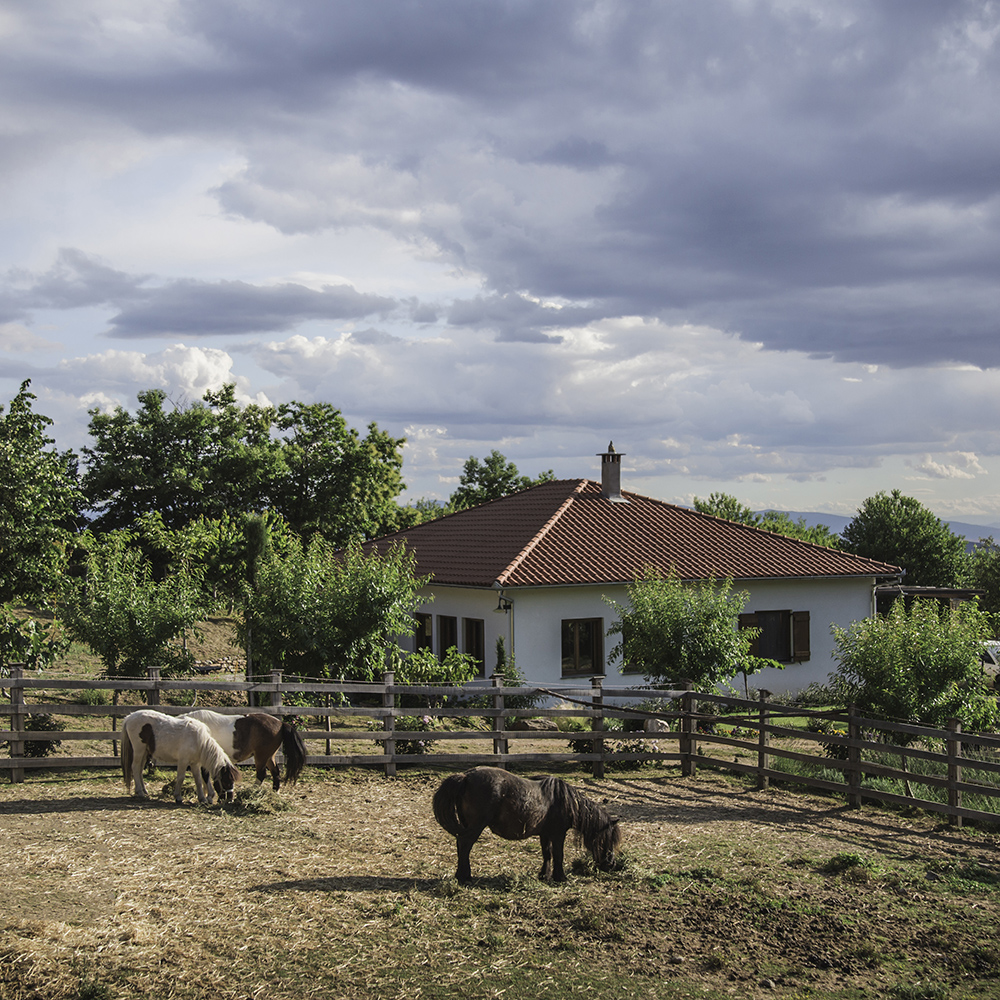 Kritsa Restaurant
In the Central Square of Portaria Village, Pelion
Kritsa gastronomy hotel is known for its quality "Greek cuisine", member of "Hellenic Republic Ministry of Tourism" and has even won awards for its dishes, presenting the best of regional gastronomy and local flavors to visitors.
It is also a member of the official 'Greek Breakfast' initiative, meaning that you're going to have a fantastic breakfast every morning!
Some of the goodies on the breakfast table – which varies every morning – include homemade biscuits, cheese and olive bread, sweet bread (tsoureki), fresh fruit, pine honey, local cheeses such as feta and kaseri, Pelion olives, Greek yogurt, country sausages, omelets, preserved fruit ('spoon sweets') and of course freshly squeezed orange juice.
There is also a number of delicious savory pies, that are part of the Greek mountain tradition, including zucchini-cheese pie, red pepper pie, leek and meat pie, spiral cheese pie. In the winter, enjoy a cup of aromatic local herbs or try the 'trahana' soup made with sheep's milk. This is one gastronomic trip you won't forget!
Taste traditional Greek recipes with fresh local products.
• Greek omelet "strapatsada" • Greek pies • Spoon sweets of Pelion • Fresh eggs from our farm, home-made cheese • Honey and mountatin tea • Fresh fruits and vegetables
---
Kritsa Gastronomy Hotel is member of "Greek Breakfast" from 2012.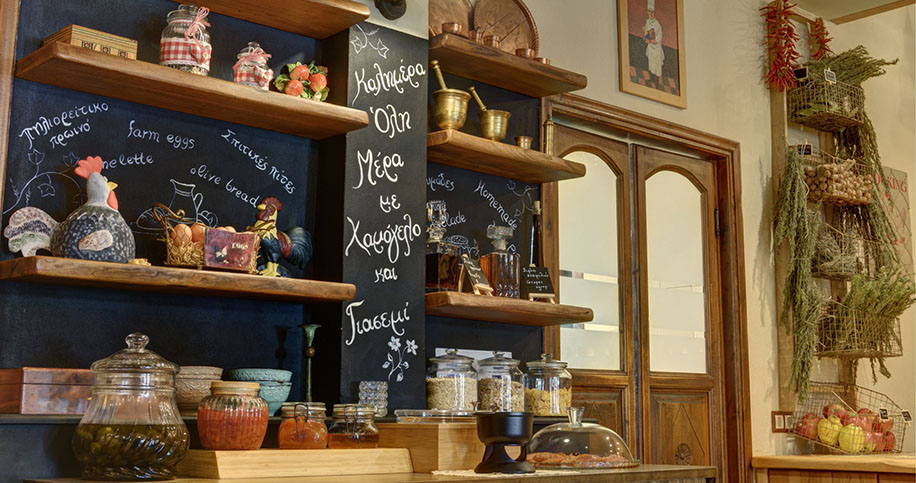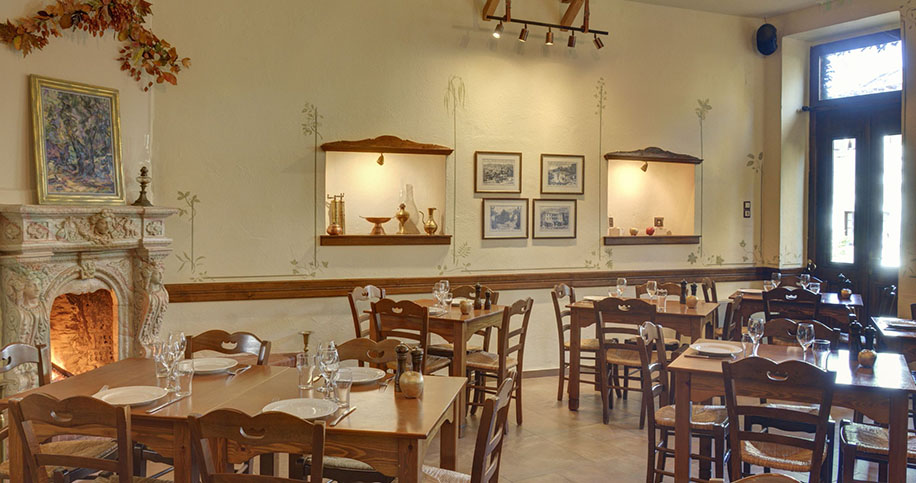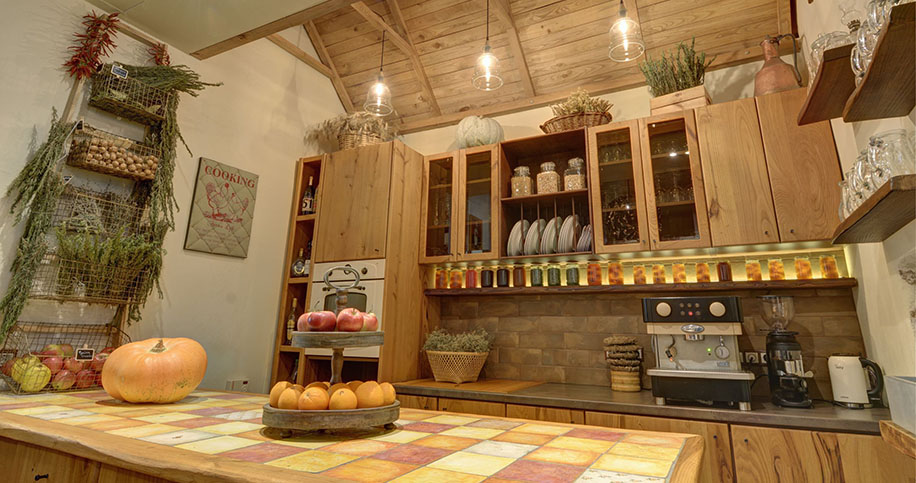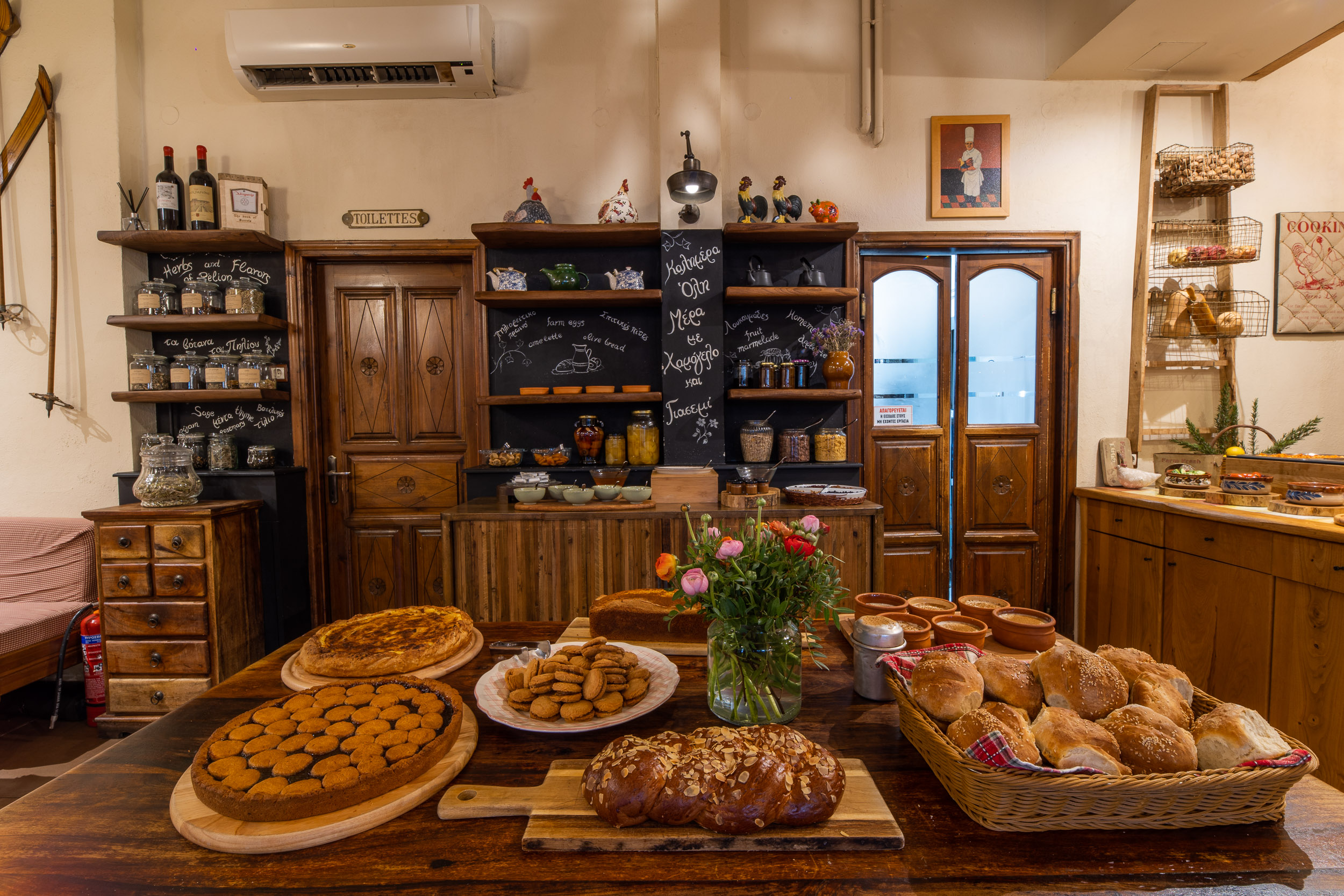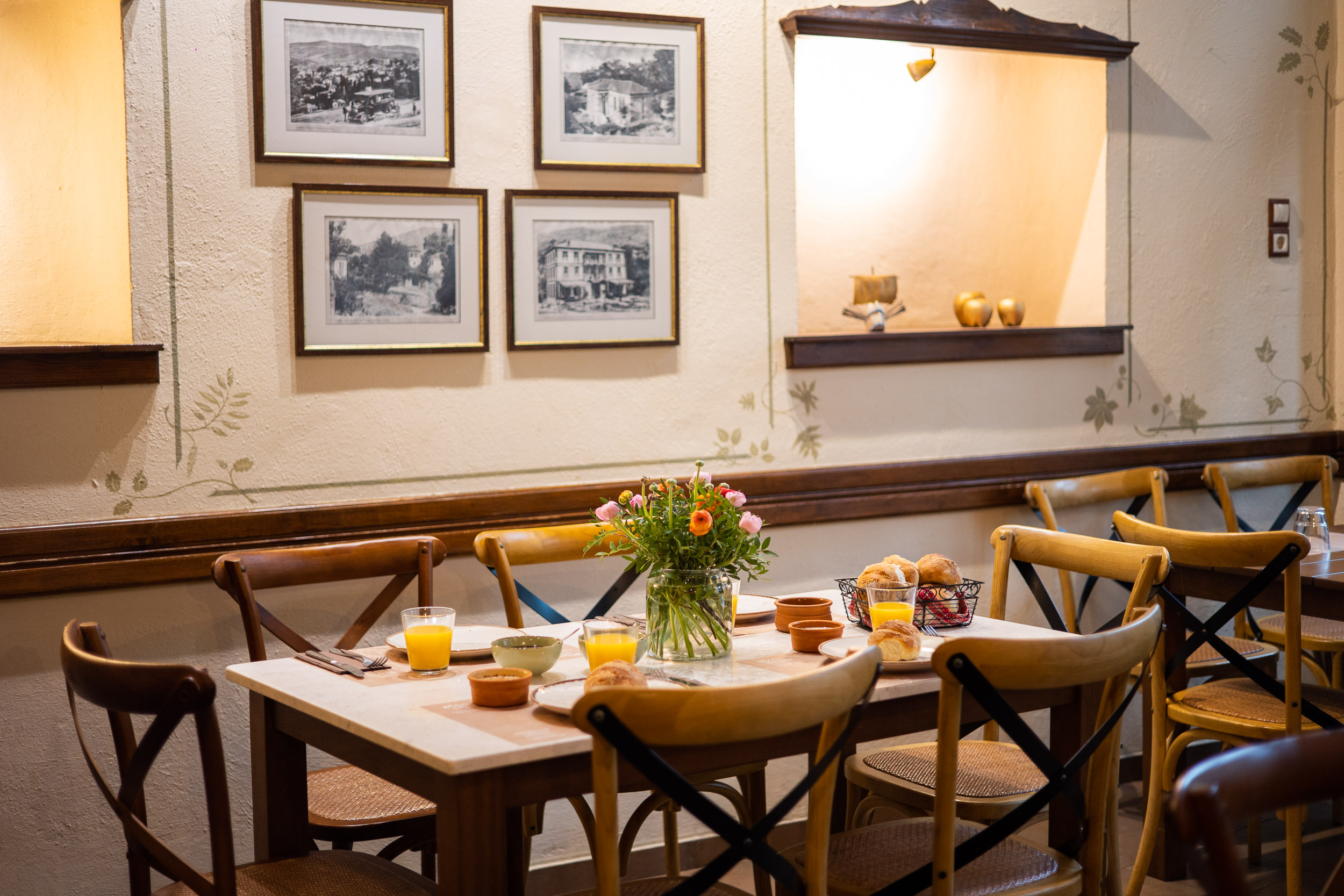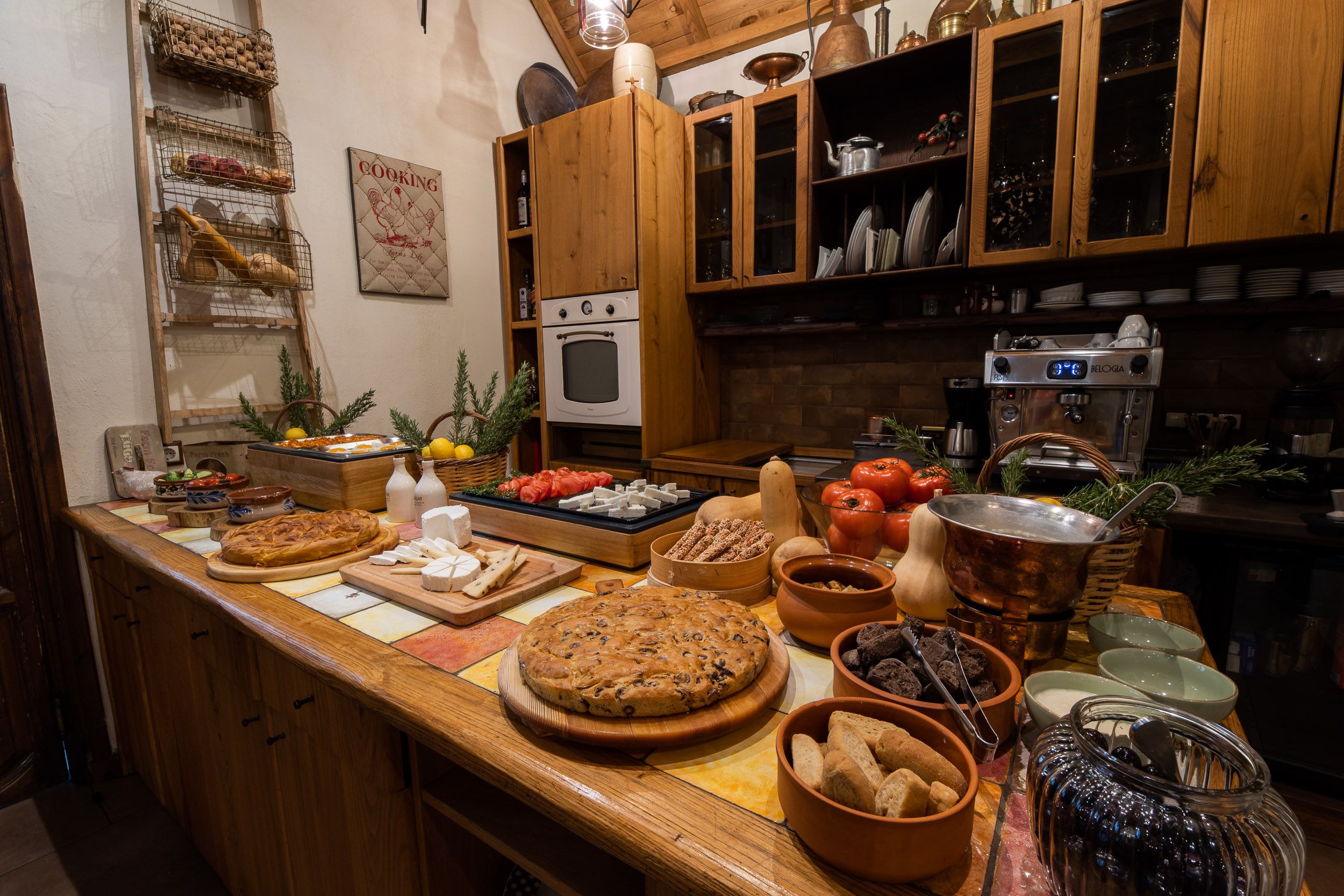 Aeriko Cafe-Bar
1st km Portaria-Makrinitsa road
Aeriko' stands a bit further up from magical Portaria shaping its own myth.
It stands on grounds that literally seem flying on air, like a genuine fairy, above the city of Volos with a wonderful breathtaking view of the city and the slopes of Pelion, it looks as if it got out of a fairy-tale to captivate you… Aeriko changes moods according to the time of the day.
Enjoy your coffee during daylight and your drink when the night falls. You can also choose among our wines, cocktails, ice creams and delicious desserts even cold dishes if you get hungry. Our place Relaxing lounge music, fireplace and antiques, ethereal textiles, mirrors, candles and beautiful sitting corners create a place that excites all visitors during the winter. You can enjoy our refreshing drinks and cocktails outdoors, in our slated courtyard, accompanied by the flower fairies during spring and summer time!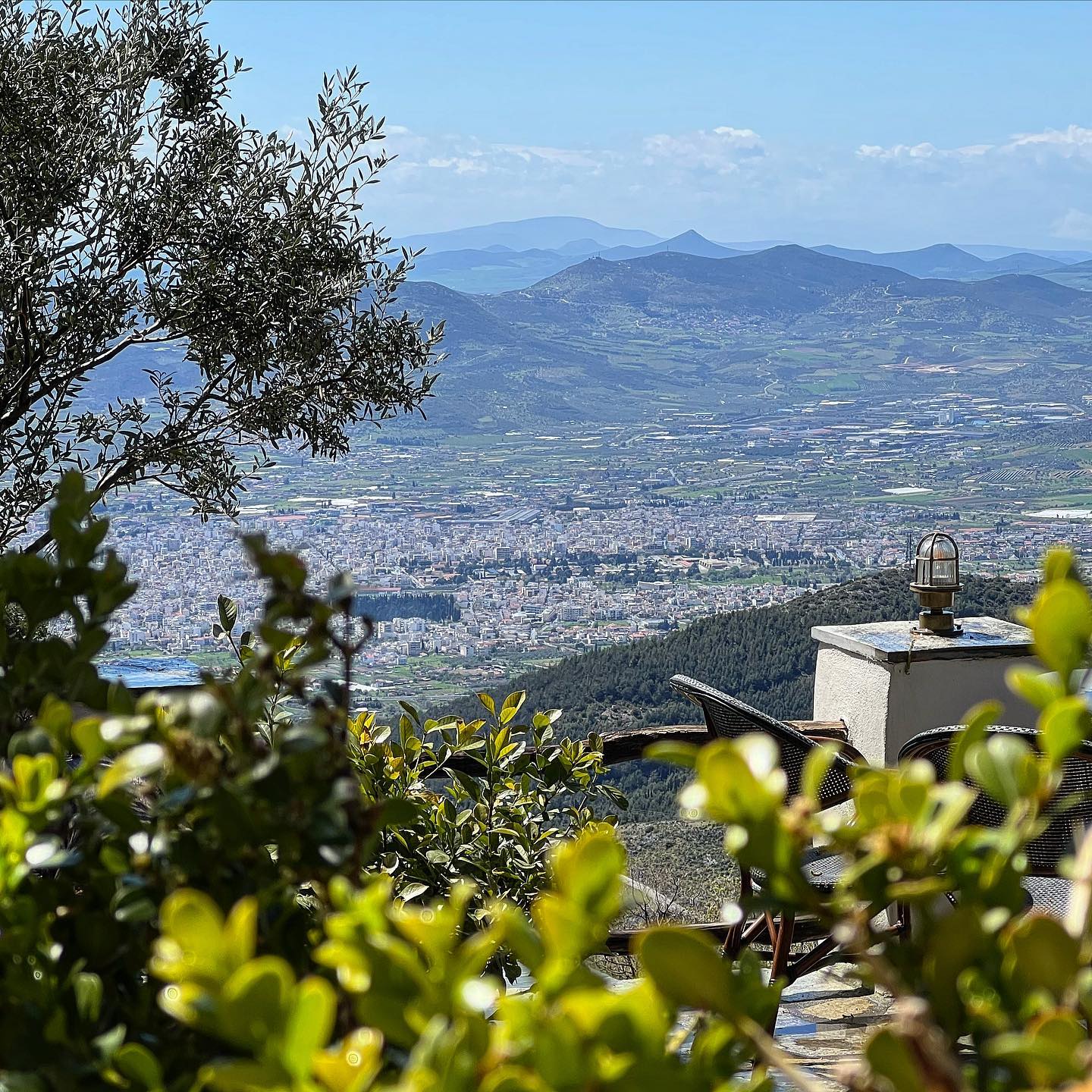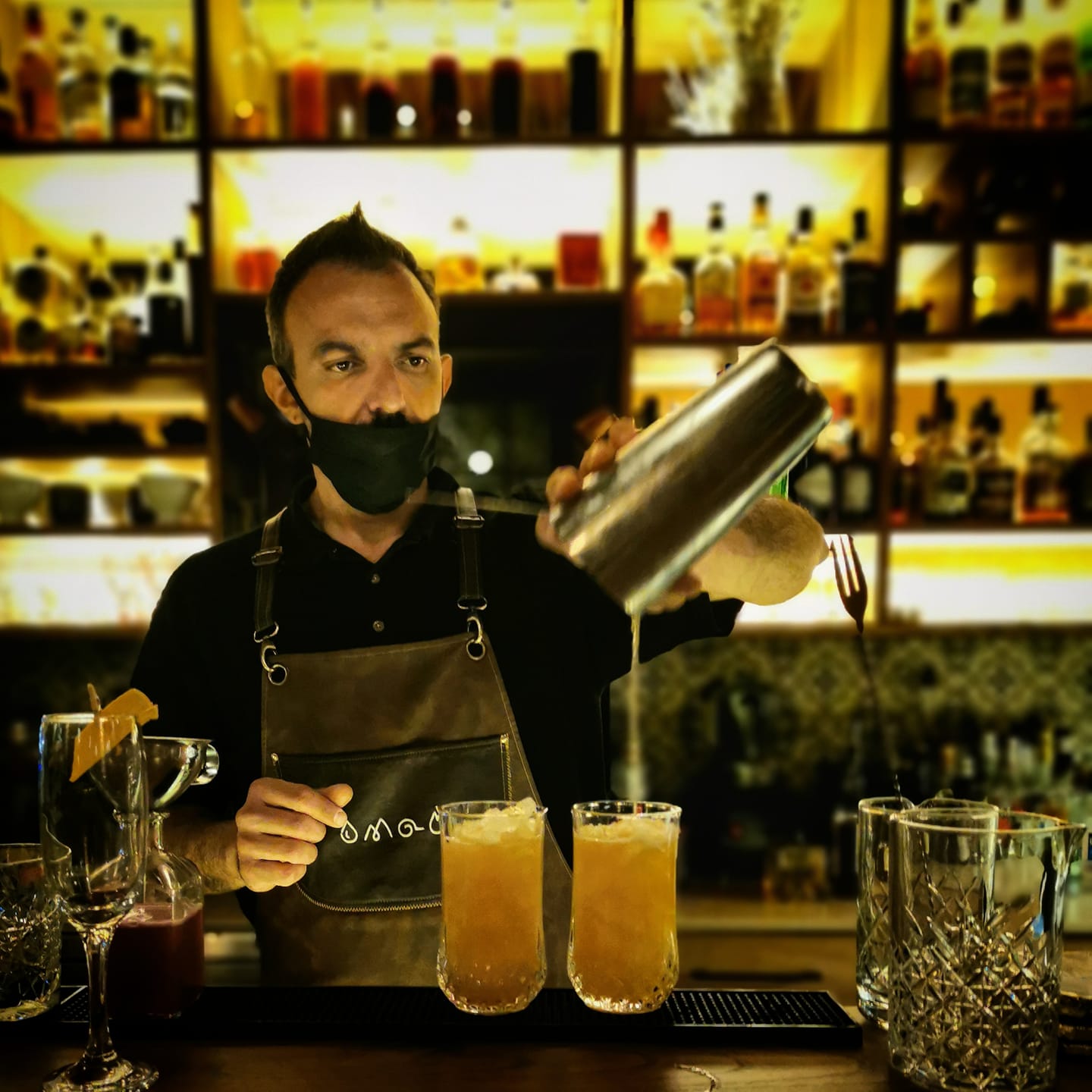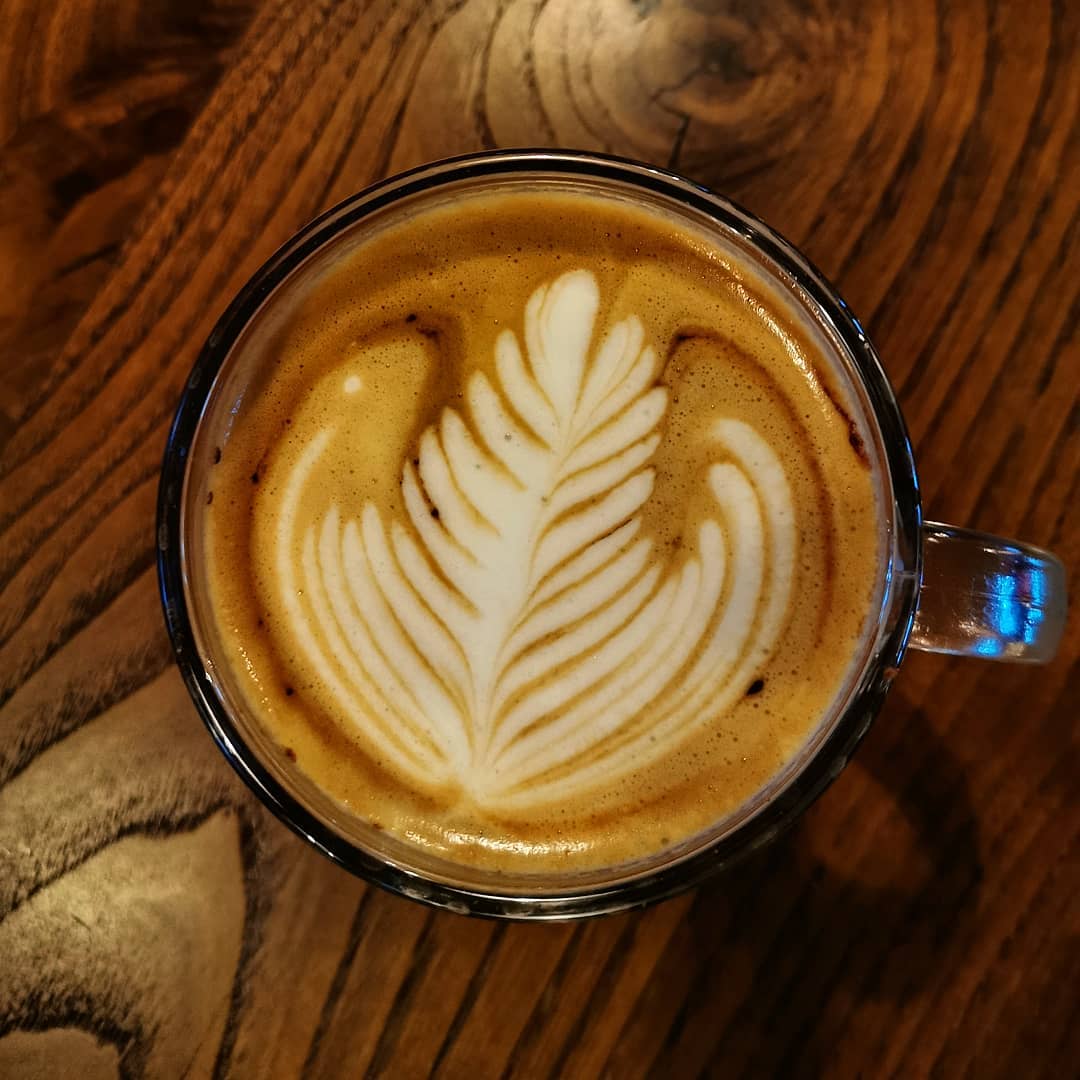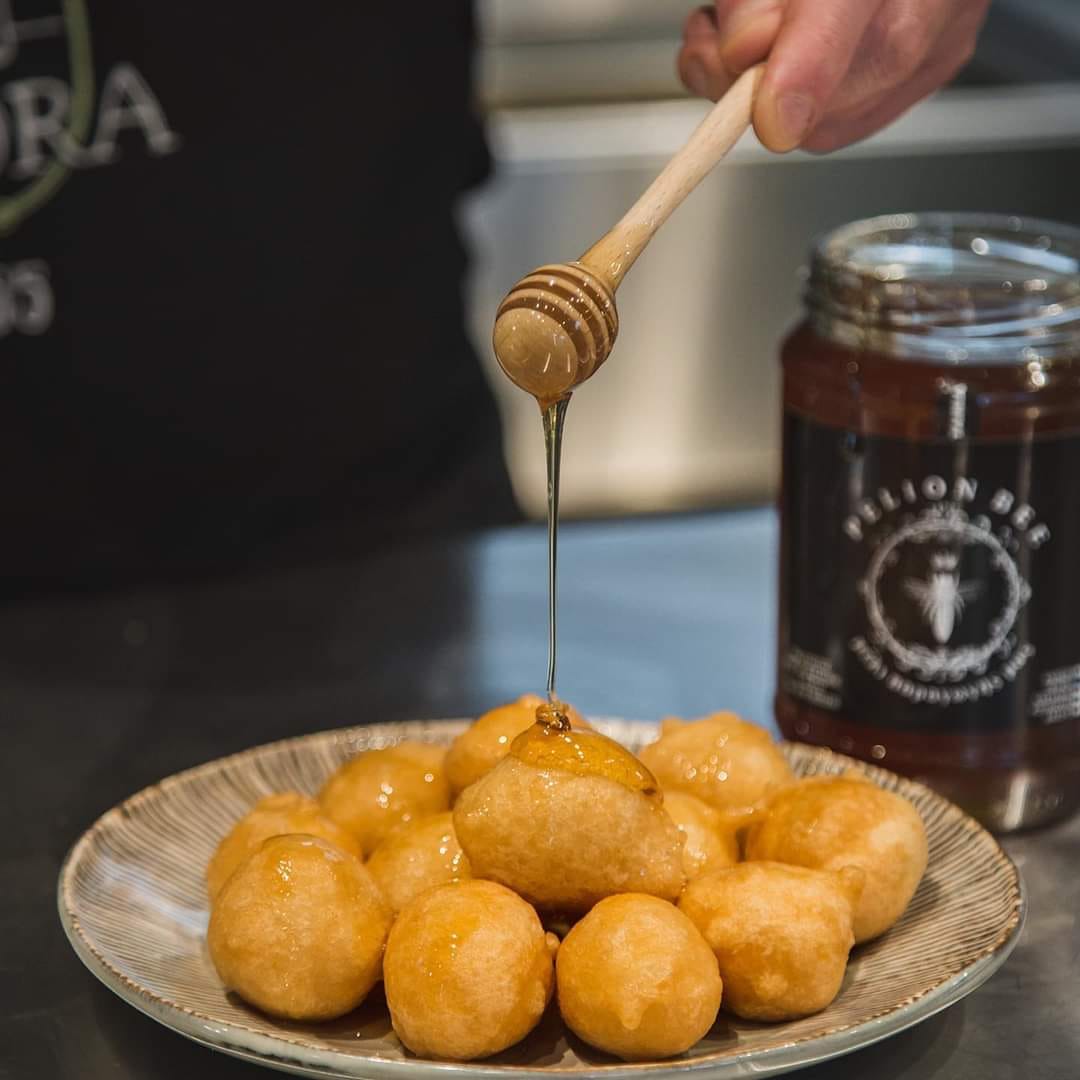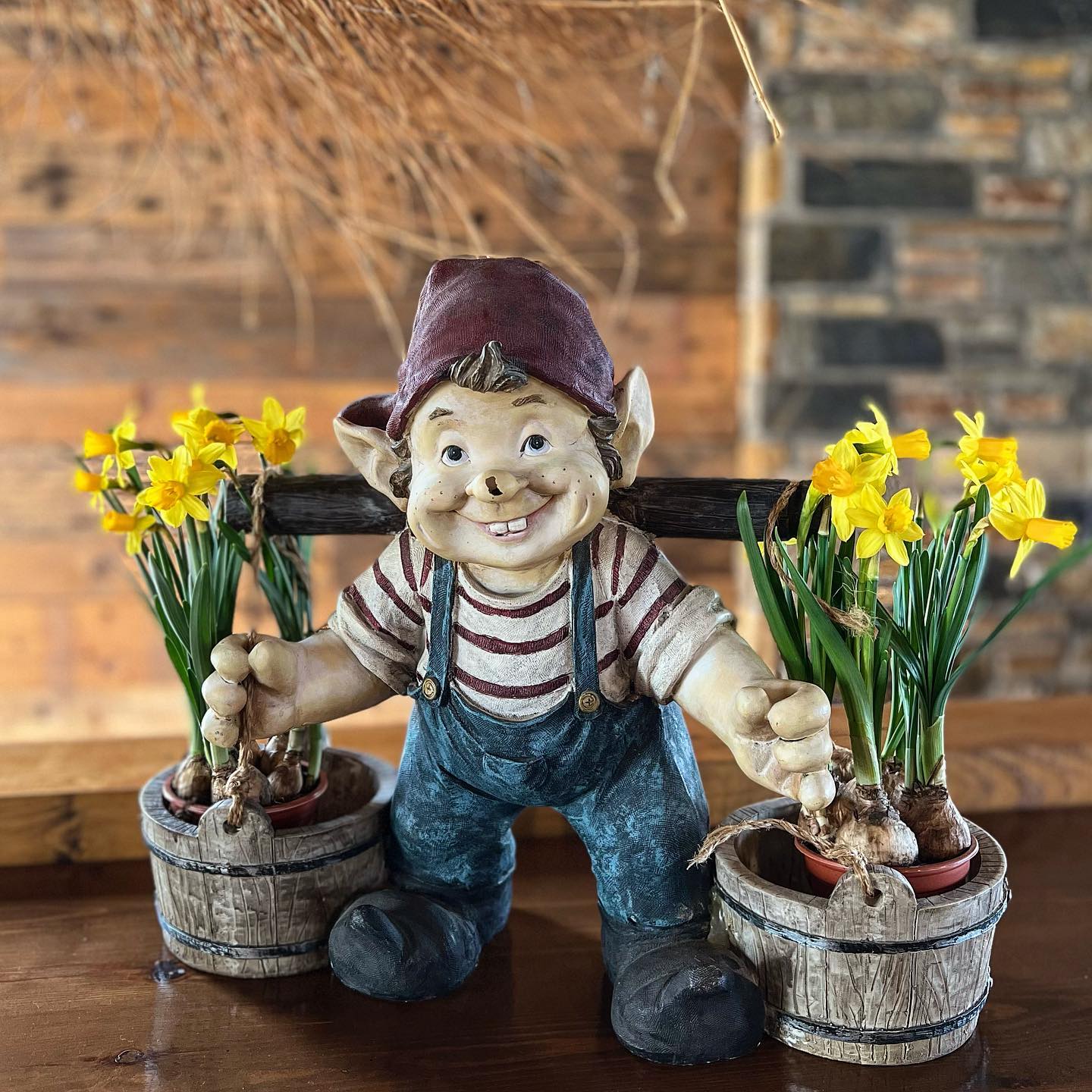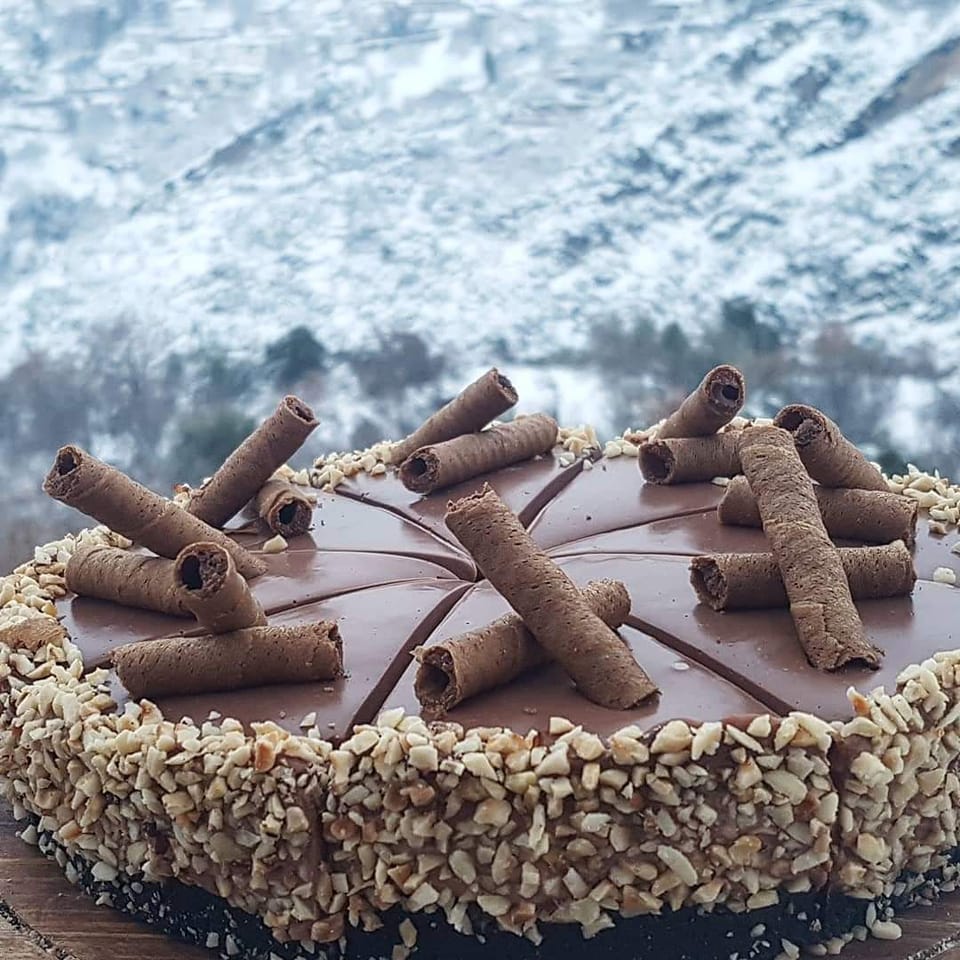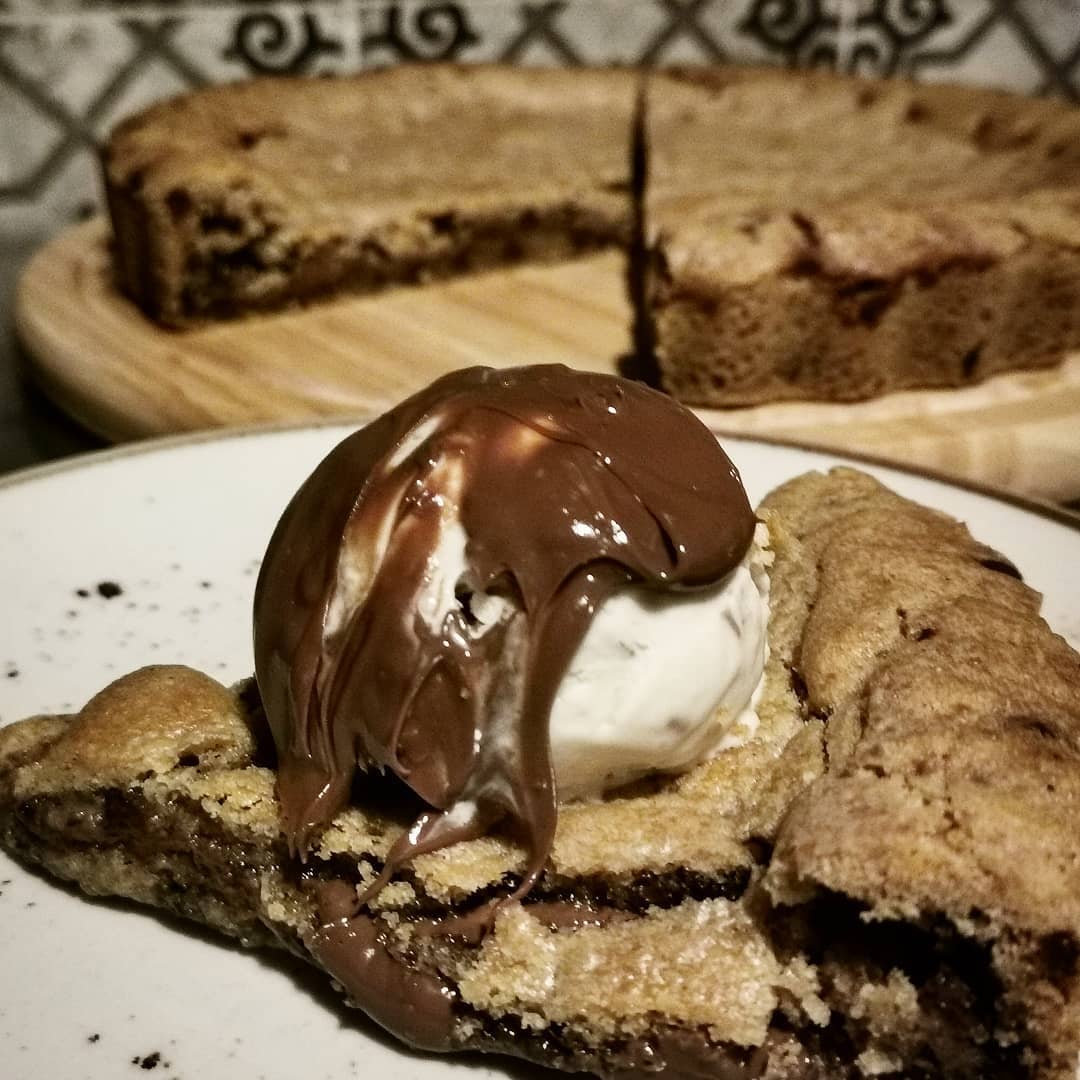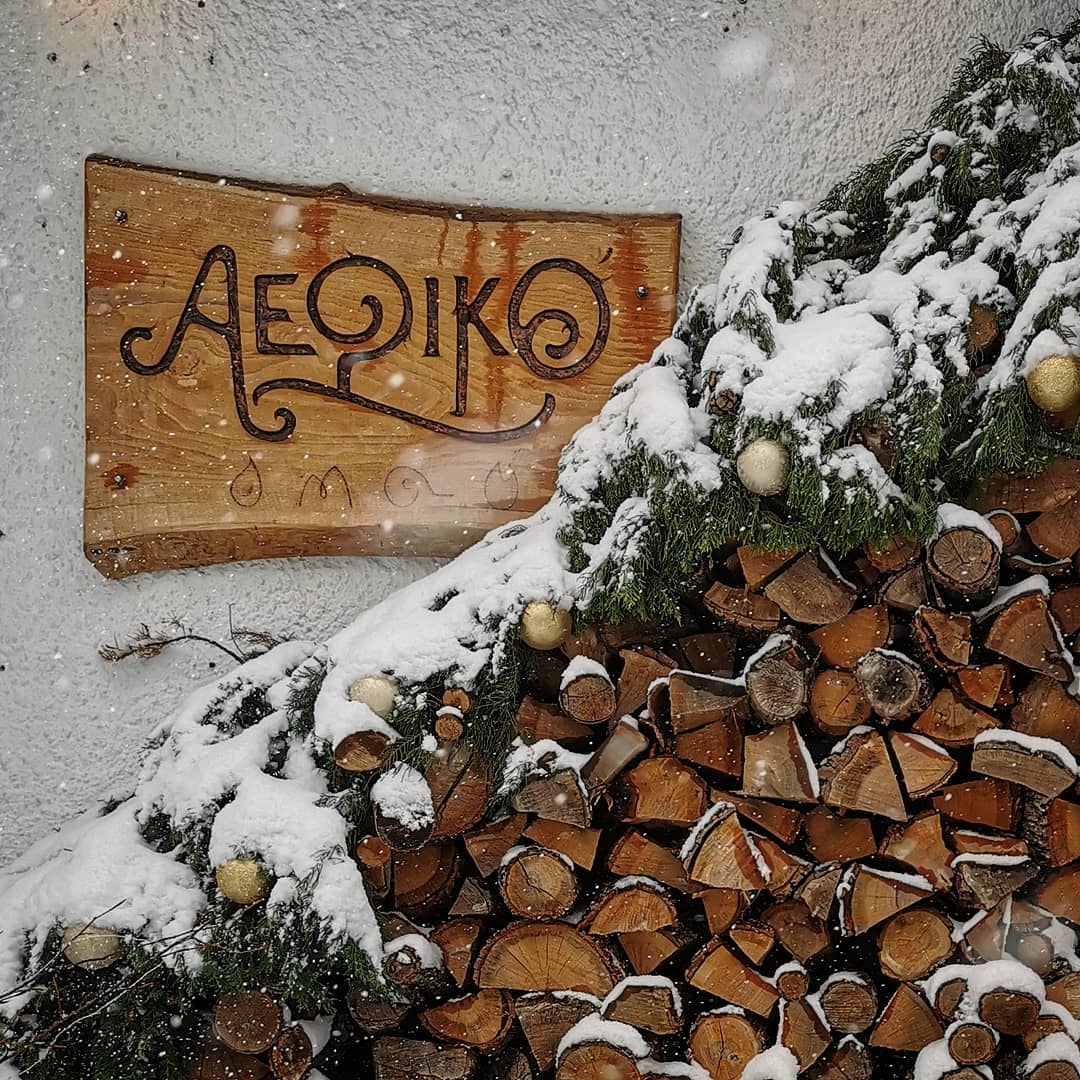 Agora 1955 Delicatessen Cafe-Wine Bar
Portaria Village
The Agora 1955 project started in May 2021 and in the midst of the hardships caused by the Agora 1955 pandemic, it was loved by both locals and visitors to Portaria, who - almost all - purchased some of the local produce before making their way back. For the Karaiskou brothers, finding them was a challenge excellent products and wines from all over Thessaly, the collaborations on a daily basis with small and large producers with the aim of highlighting them to the public that visits Pelion.
In the flowery and cool courtyard that beautifies the cobbled path around the Agora 1955 complex, you enjoy quality brown, handmade pies, fresh salads, Greek wines, cocktails with Greek spirits and magic herbs of Pelion, while in the basement of Agora 1955 a authentic cellar used by the first owners of the space back in 1955 to store products such as wine, olive oil and salt.