Local products of Pelion
---

---
Looking for a Foodie's Paradise? Pelion Offers a Delicious Array of Local Products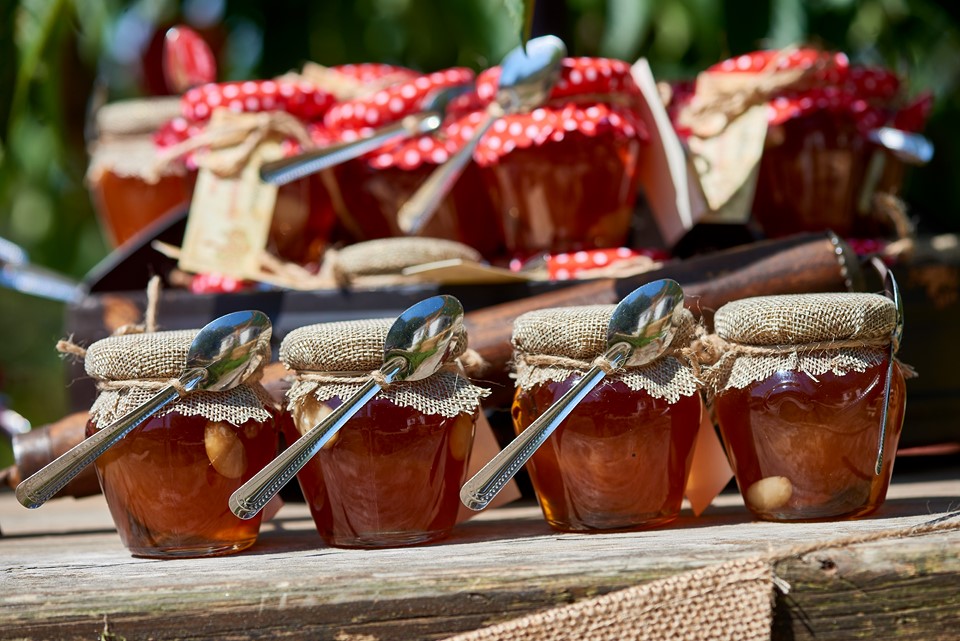 If you're a foodie, you won't be disappointed by the local products found in Pelion. From virgin olive oil to wines, vinegar, honey, fruit liqueurs, pasta, an incredible variety of herbs and teas, and many sweets and jams, there's something for everyone to feast on.
One of the most famous fruits of Pelion is the "firiki," a type of small apple that is largely cultivated in the villages of Pelion and used to make a nice spoon sweet.
When it comes to traditional specialties, Pelion does not disappoint. Cheese-bread called "tyropsomo," olive bread "eliopsomo," and excellent meat are just a few of the local delicacies you can find, as many inhabitants deal with cattle breeding. And if you're looking for something spicy, don't miss out on "spetsofai," a delicious dish made with peppers, sausage cooked in tomato sauce.
We believe in promoting the local products and traditional specialties of the region. Many of the this local products and products from our farm can be found in our deli-shop in the center of Portaria village called "Agora 1955".
Fruits
---

• Apples [Mila]
• Pears [Ahládia]
• Kiwis [Aktinidia]
• Cherries [Kherássia]
• Sour cherries [Vissina]
• Peaches [RodákinaLemonáta]
• Blackberries [Vatómoura]
• Figs [Seeka]
• Grapes [Stafilia Fráoula]
• Whitty Pears [Soúrva]
• Wild strawberries [Hamokérasa]
• Φιρίκια [Firikia]
• Arbutus [Koúmara]
• Quinces [Kidónia]
• Mulberries [Moúra]
• Plums [Damáskina]
• Greengages [Tzánera]
Herbs
---

• Sideritis (Mountain tea) [Tsái toúvounoú]
• Oregano [Rígani]
• Lemon balm [Melissóhorto]
• Thyme [Thimári]
• Calendula (pot marigold) [Caléndula]
• Valerian [Valeriána]
• Anise [Glikánisso]
• Linden flower [Tílio]
• Greek sage [Faskómilo]
• Cardamom [Kárdamo]
• Elderberry (Sambucus) [Sambúkos]
• Bilberry [Mírtillo]
• Savory [Throúbi]
• Dittany [Díktamo]
• Rock Rose [Ladaniá]
• Levander [Levánda]
• Verbena [Louíza]
• Chamomile [Hamomíli]
• Sedge [Spathóhorto]
Sprouts, greens & mushrooms
---

• Rock samphires [Krítama]
• Βεργιά [Vergiá]
• Wild Asparagus [Ágria Sparágia]
• Τσιτσίραυλα [Tsitsíravla] (young sprouts of wild pistachio tree)
• Fern sprouts [Ftero-vlástara]
• Caper [Kápari]
• Dandelions [Pikralídes]
• Chervils [Mirónia]
• Mediterranean Hartwort [Kafkalíthra]
• Nettle [Tsoyknída]
• Sowthistles [Zohí]
• Chards [Vlíta]
• Black porcino (Boletus aureus) [Vassíla]
• Penny bun (Βoletus edulis) [Kalogéra]
• Parasol Mushroom (Lepiota procera) [Gourgouliána]
• Caesar's Mushroom (Amanita ceasarea) [Neratzáki]
• True morels (morchella) [Artsivoúrtsia]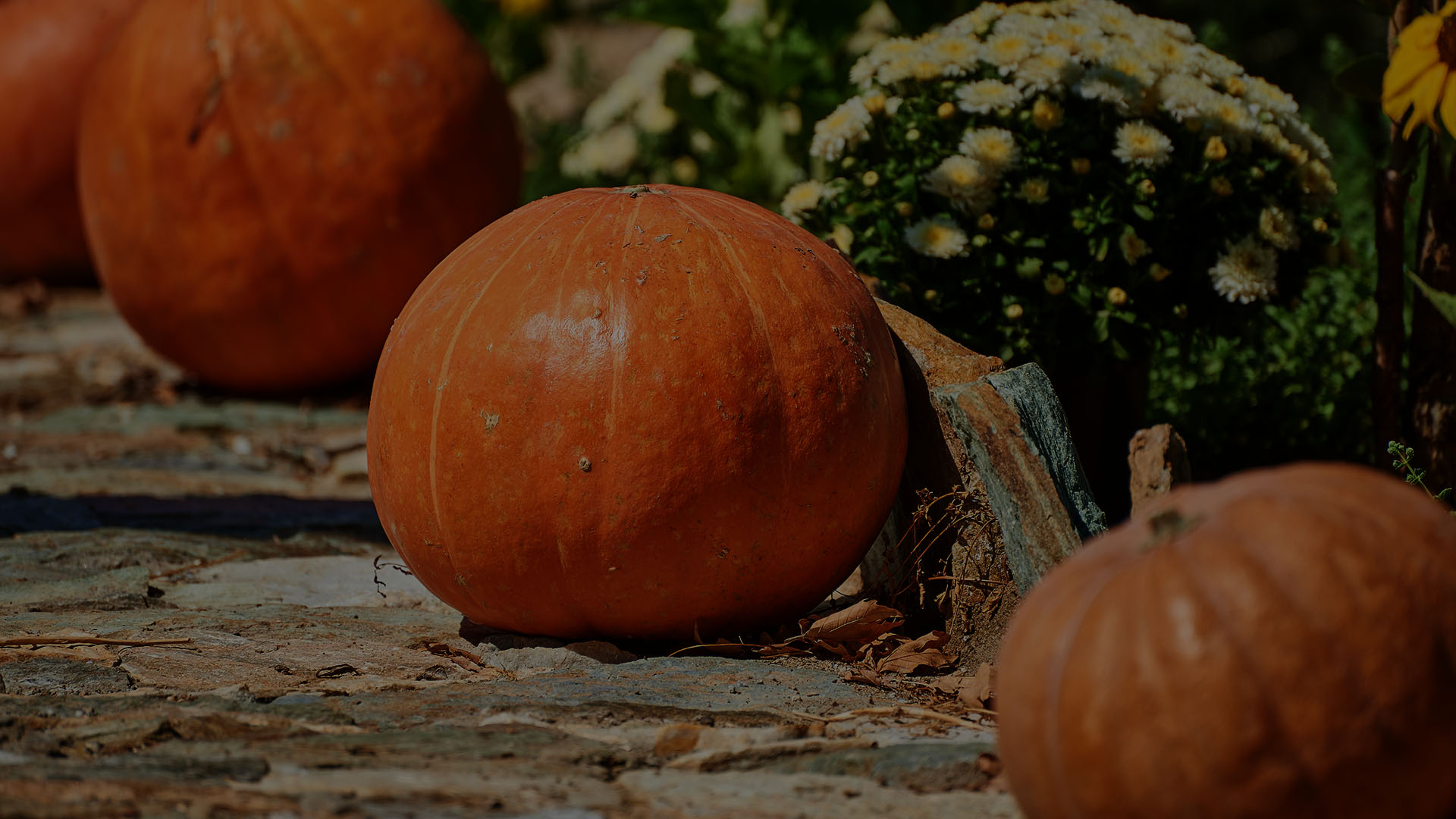 ---
The delisious tastes of Pelion
Pelion is known for retaining its traditions, tastes, and aromatic flavors, and our traditional sweets are no exception. Spoon sweets and jams are a staple in our hospitality, and we take pride in serving them to visitors and guests. Made with pure ingredients without any preservatives or artificial flavors, these homemade sweets have been passed down from generation to generation.
Our spoon sweets and jams are made with a wide variety of fresh fruits and vegetables sourced directly from the blessed land of Pelion. One of the most famous local products is the firikia, a variety of small apples that are used to make delicious spoon sweets that can be preserved for a long time, with the taste becoming even better.
In addition to the firikia, Pelion is blessed with an abundance of fruits such as strawberries, apricots, cherries, watermelons, plums, figs, and oranges. We use these fruits to make sugar sweets, jams, and even liqueurs. And if you're looking for something savory, don't miss out on hilopita, traditional pasta, or bakery products that are made with the same care and attention to quality as our sweets.
---
Spoon sweets
---

The most famous fruit of Pelion is fyriki, a type of small apple that is largely cultivated in the villages of Pelion and that makes a nice spoon sweet.
• Apple [ Firíki]
• Chestnut [Kástano]
• Sour cherry [Vísiino]
• Cherry [Kerási]
• Orange [Portokáli]
• Kiwi [Aktinídio]
• Gooseberry [Fragostáfylo]
• Tangerine [Mantaríni]
• Pumpkin [Kolokíthi]
• Egg plant srout [Melitzanáki]
• Rose [Triantáfilo]
• Quince, quince jelly [Kidóni, Kidonópasto]
• Mulberry paste [Pásta Mouro]
• Grape [Stafíli]
• Lemon flowers [Lemonanthós]
• Lemon [Lemóni]
• Citrus [Kítro]
• Bergamot [Pérgamo]
• Bitter Orange [Nerántzi]
• Baby walnut [Karidháki]
• Fig [Síko]
Flowers & Plants
---

The floriculture in Pelion has always been one of the most basic occupations of the local communities. The climate, soil composition, but especially the love and care of local people for flowers and plants make Pelion's gardenias unbeatable!
• Gardenia [Gardénia]
• Camelia [Camélia]
• Hydrangea [Ortansía]
• Fuchsia [Foúxia, Skoularíki]
• Azalea [Azaléa]
• Magnolia [Manólia]
Honey & Jams
---

• Blossom honey [Méli anthéon]
• Chestnut honey [Méli kastaniás]
• Erica honey [Méli apó ríki]
• Thyme honey [Méli apóthimári]
• Chestnut spread [Álima kástanou]
• Fig jam [Marmeláda Siko]
• Pear jam [Marmeláda Ahládi]
• Apple jam [Marmeláda Mílo]
• Plum jam [Marmeláda Damáskino]
Wines & spirits
---

• Red Wine [Krassi Fráoula]
• Tsípouro
• Cherry [Liker Kerási]
• Blackberry liquor [Likér Vatómouro]
• Apple vinegar [Milóxido]
Nuts
---

• Chestnuts [Kástana]
• Whalnuts [Karidia]
• Hazelnuts [Fountoúkia]
Local specialties
---

"Boubári" roasted sausage – Stuffed mutton sausage with rice, minced meat, greens and herbs, oven cooked with potatoes.
"Kolokithoanthoi" – Zucchini blossoms, stuffed with rice and herbs, cooked in casserole or fried with cheese stuffing.
"Spetzofai"  Pelion traditional recipe with homemade sausage and peppers 
"Chorta me avga" Pelion traditional recipe combination of vegetables, herbs and eggs and extra virgin olive oil
The myth
---

---
Apple of Discord or Erida's Apple and the First Beauty Contest in the History of Mankind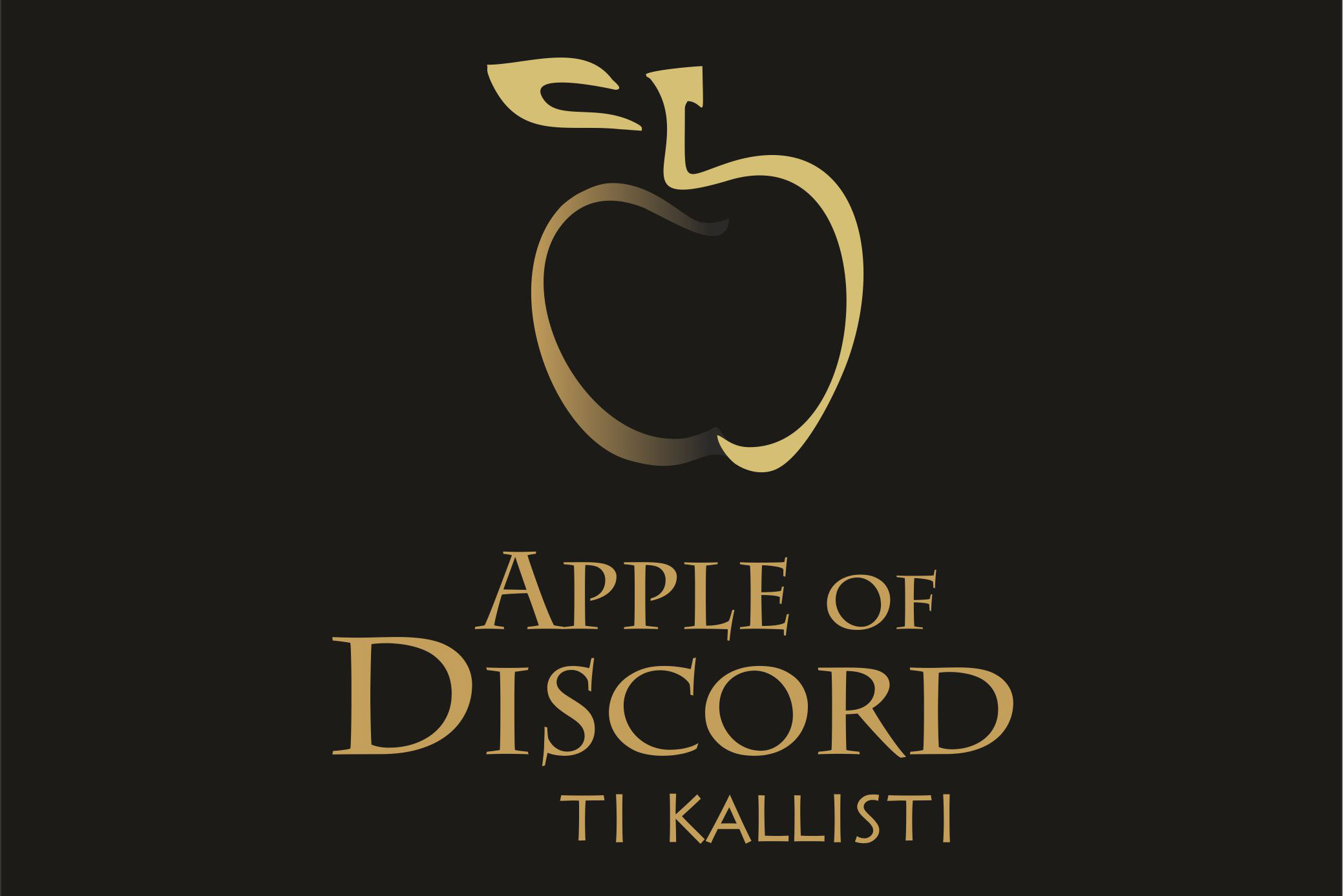 The goddess Erida cast thunder and lightning a top the mount Pilio, when she first heard her name was missing from the list of Olympic Gods invited to the wedding feast of Peleus and Thetis on the top of the mountain of Centaurs. The goddess of jealousy and argument would not for go revenge for such contemptuous behaviour of the gods.
Nonetheless no one could forsee, that she would plant the seeds of dissention amongst three goddesses with the first beauty contest of Pilio, that would lay the foundations for the War of Troy.
But how did she manage all that? But of course with the help of the golden apple that is known throughout history as"Erida's Apple". She positioned the golden apple in the heart of the wedding for the guests to see and be consumed by jealousy, as on the apple it was scribed that it was meant for the most beautiful goddess of all: ''ti kallisti''
But which goddess was the most beautiful? And who was to decide? Hera, Athena, and Aphrodite, who were invited to the wedding, when they saw ''Erida's apple'', without a second thought started to claim the apple for themselves. With Zeus aware the wedding was to descend unto chaos from the eruption of discord, he asked, through Hermes, for Paris, Prince of Troy, to choose the most beautiful of the three.
Paris consented to the task and requested he see each alone, in order to decide, beginning the first beauty contest of Pilio. Aphrodite was the victor, after she promised Paris the hand of the fairest woman in the world, the beautiful Helen of Sparta. Erida's apple and the first beauty contest of Pilio that lead to the stealing of the beautiful Helen offers its own myth to humanity with lessons that remain in the lives of people today.
The Golden Apple is the golden gift for the golden people in your life! It symbolises the eternity in human relationships, and from the ancient times to the present day, it is meant for "ti kallisti", the fairest… your "tikallisti"
.
A very precious gesture of people with "view" to people of worth and finesse!
---

---
Info: The handmade ceramic «APPLE OF DISCORD» Pelion - a gift - emblem that belongs to APPLE OF DISCORD BY KARAISKOS FAMILY. It was made by KERAMIC ARTIST Christos Giannakopoulos, who gave artistic significance to the myth that represents Pelion for "apple of discord". Specifications: Clay: White earthenware baking 1080C Coloring: gold iconpainting (agiography) pigment