Cook like a Greek
---

---
Discover the hidden treasures of Pelion's cuisine, where superior quality, fresh ingredients are the foundation of every dish.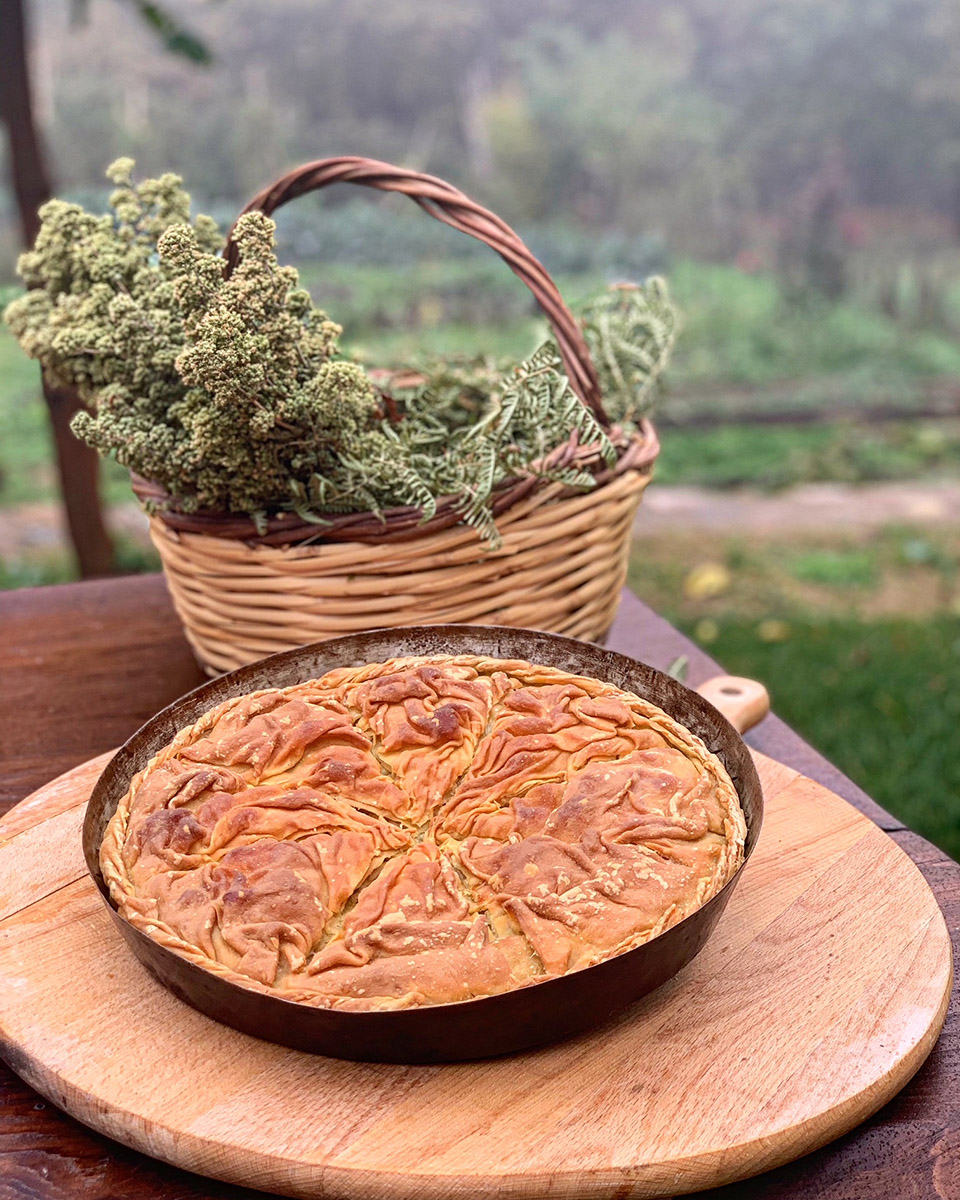 For centuries, the generous nature of Pelion, combined with cultural influences, has given rise to a refined and unique cuisine that reflects the region's heritage.
From simple raw materials like mushrooms, chestnuts, walnuts, apples, ferns, and herbs, Pelion's chefs create a rich tapestry of flavors and textures that delight the senses. The region's most famous dish is the "spetsofai," made with green peppers and locally-produced Pelion sausage. Other popular dishes include the traditional Pelion bean soup known as "fasolada" and a wide variety of fish and seafood cooked in the oven, frying pan, or on the grill.
At the heart of Pelion's cuisine are its famous salads, including "tsitsiravla" and "kritama," which hold a prominent place at the dinner table. To wash it all down, locals and visitors alike enjoy red wine and the local drink "tsipouro" with anise, both of which perfectly complement the flavors of Pelion's cuisine.
For the dessert lovers, Pelion offers a wide variety of "spoon desserts" that will amaze you with their unique flavors and textures.
Come experience the taste of Pelion and discover the secrets of our cuisine through our cooking classes and food tours. Contact us to book your culinary adventure today.
Our cooking philosophy is quite simple:
---

---
Are you ready to indulge in the unique flavors of Pelion's cuisine? Our cooking classes and food tours offer an immersive culinary adventure that lets you discover the secrets of our region's cuisine.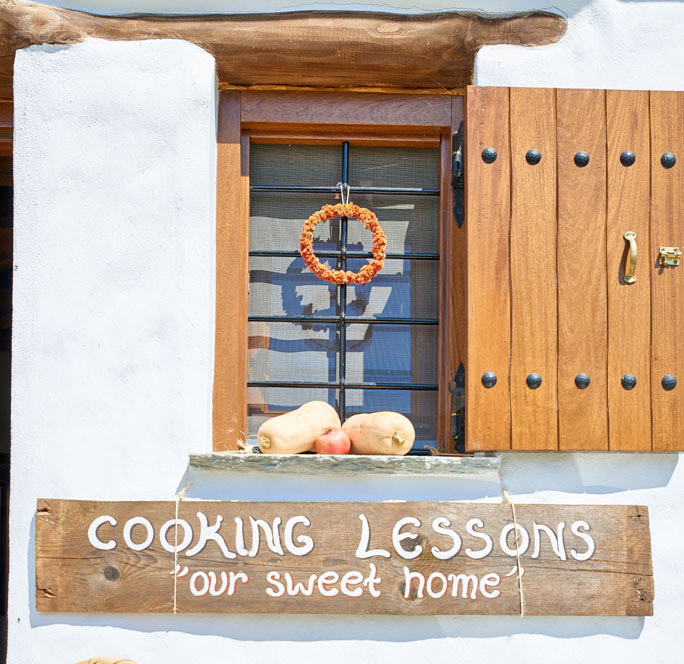 Our aim is to offer our guests the culinary experience of a lifetime, in Greece.
We are passionate about sharing our love for food with others. Our cooking classes are led by experienced local chefs who will guide you through traditional Pelion recipes, using locally-sourced ingredients to create dishes that will tantalize your taste buds.
Our cooking lessons take you on a journey to explore the local food culture of Pelion. You'll visit the farm's garden, sample delicacies, and learn about the history and traditions behind each dish. Whether you're a seasoned foodie or just looking for a unique travel experience, our cooking classes are perfect for anyone who wants to discover the rich and diverse flavors of Pelion.
Don't miss out on this amazing culinary adventure! Contact us today or book online your cooking class and experience the best of Pelion's gastronomy.
Cooking lessons
---

---
Join us and learn how to make traditional recipes using organic vegetables from our very own farm.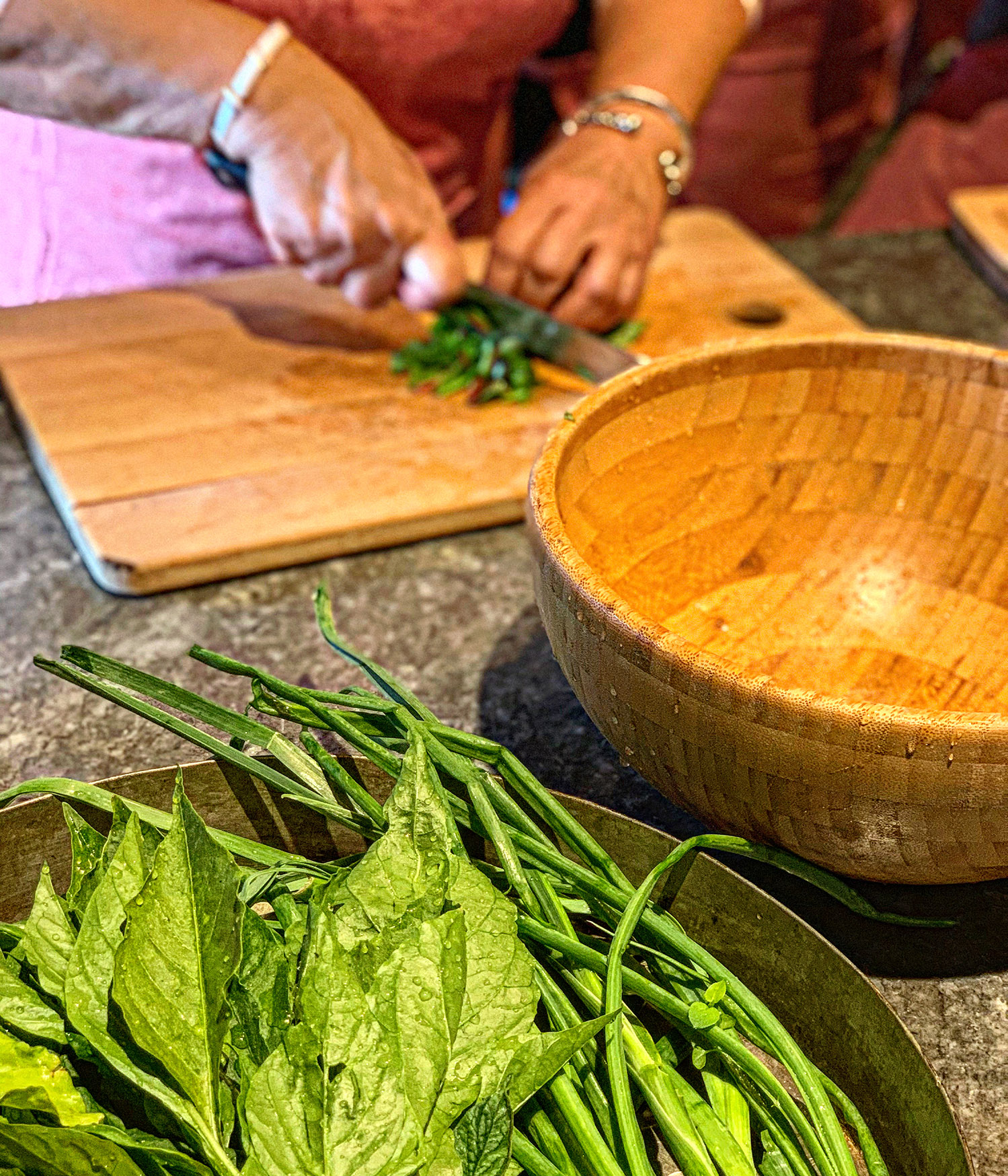 Embark on a culinary journey and discover the authentic tastes of Mount Pelion!
Our cooking lessons take place in Portaria village at Karaiskos Farm, a local agriculture farm where you'll learn regional techniques, ingredients, and family recipes that have been passed down over the centuries. Our experienced chef and local housewives will guide you through the process of making delicious and authentic Greek and Pelion foods.
We take pride in using homegrown, organic fruits and vegetables from our farm, paired with products from local food artisans to create the perfect combination of flavors. From delectable appetizers to mouth-watering desserts, our cooking lessons will teach you the secrets of making splendid stews, tasteful pies, and more.
Our cooking lessons will equip you with the skills and knowledge you need to recreate traditional Pelion dishes at home, and impress your family and friends with your newfound culinary prowess.
Don't miss out on this amazing culinary adventure! Contact us today or book online your cooking class and experience the best of Pelion's gastronomy.