Cook like a Greek
---

---
Discover the hidden treasures and Greek cuisine, that always based on superior quality, fresh and tasteful ingredients produced in our country
---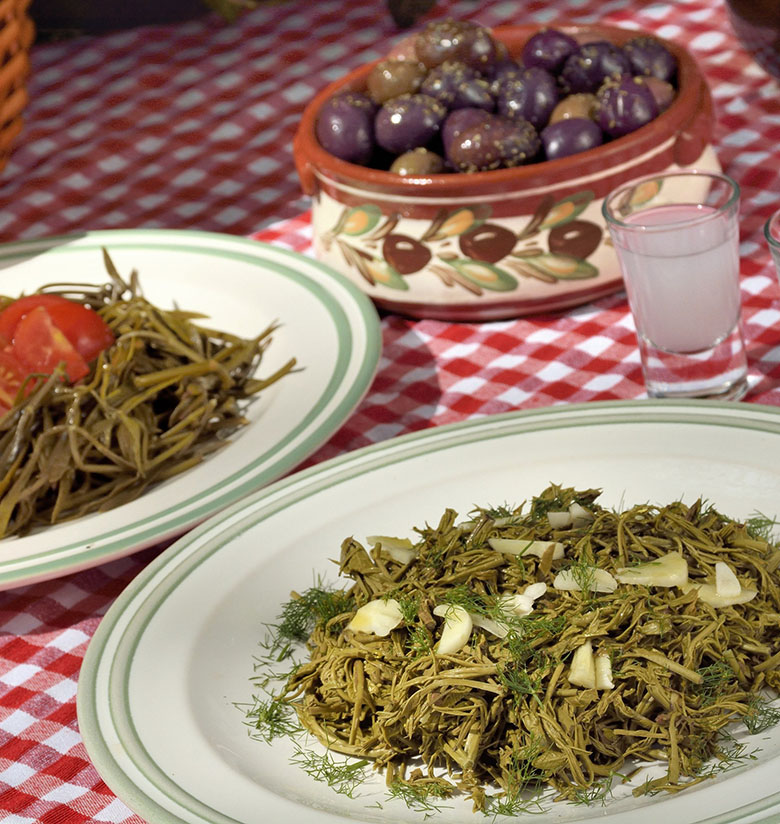 Generous Pelion nature combined with cultural influences, has created the refined Pelion cuisine over the centuries.
Simple raw materials such as mushrooms, chestnuts, walnuts, apples, fern, greens and herbs provide the basis for unique tasteful combinations.
The «spetsofai» with green peppers and locally produced Pelion sausage is arguably the most famous of the local dishes. Other popular dishes are the traditional Pelion bean soup know as «fasolada» and stewed goat meat, order it as «gida vrasti».
Famous salads of «tsitsiravla», «vergia» and «kritama» hold a prominent place at the dinner table as well. Meanwhile, the adjacency of Pelion area with the sea offers in Pelion dishes a wide variety of fish and seafood cooked in the oven, the frying pan or even on the grill.
The two dominant drinks in the Pelion cuisine is black wine and raki with anise.
Finally, the wide variety of «spoon deserts», the traditional pecan pie and «baklavas» will definitely amaze you with their unique flavor.
Our cooking philosophy is quite simple:
---

---
we want to share our cooking secrets with you and enjoy your meal surrounded by nature
---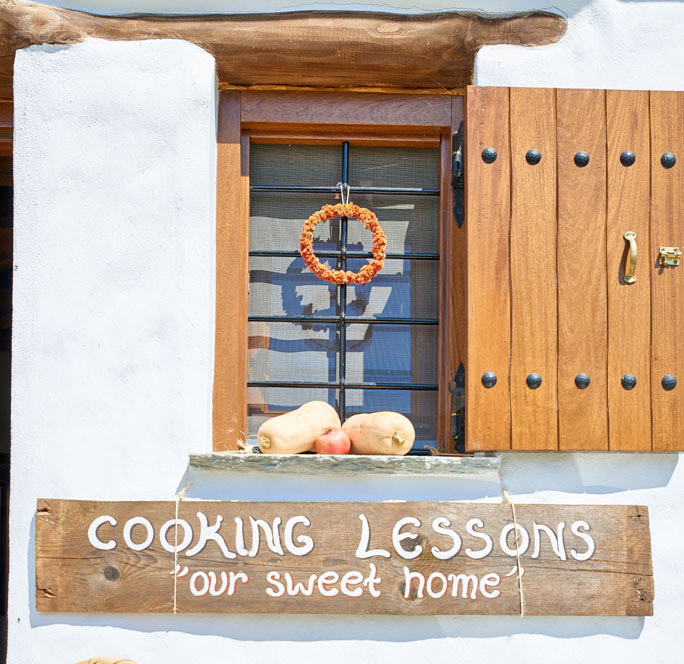 The mission is to offer our guests the culinary experience of a lifetime, in Greece.
The reason we organize the cooking lessons is to introduce you the culinary treasures our country offers. Exceptional local cooks pass on to you traditional recipes and techniques. We invite you to participate in our traditional Greek cooking classes.
The gastronomy, culture and natural landscape of Pelion will follow you back home through the traditional aromas and flavors of this region of Greece.
If you choose the cooking experience in our farm, you get to collect the fresh ingredients from the garden, make a stop at the chicken coop to pick up fresh eggs! Enjoy the noon or afternoon with us in the Pelion countryside with a glass of wine, cooking at ease in our family kitchen and then devour the delicious foods you have just created!
Does it get any better?Creating & sharing a meal with friends & family around the table with the freshest ingredients simply prepared!
Cooking lessons
---

---
Learn how to make authentic and traditional recipes from mount Pelion using bio vegetables from our farm
---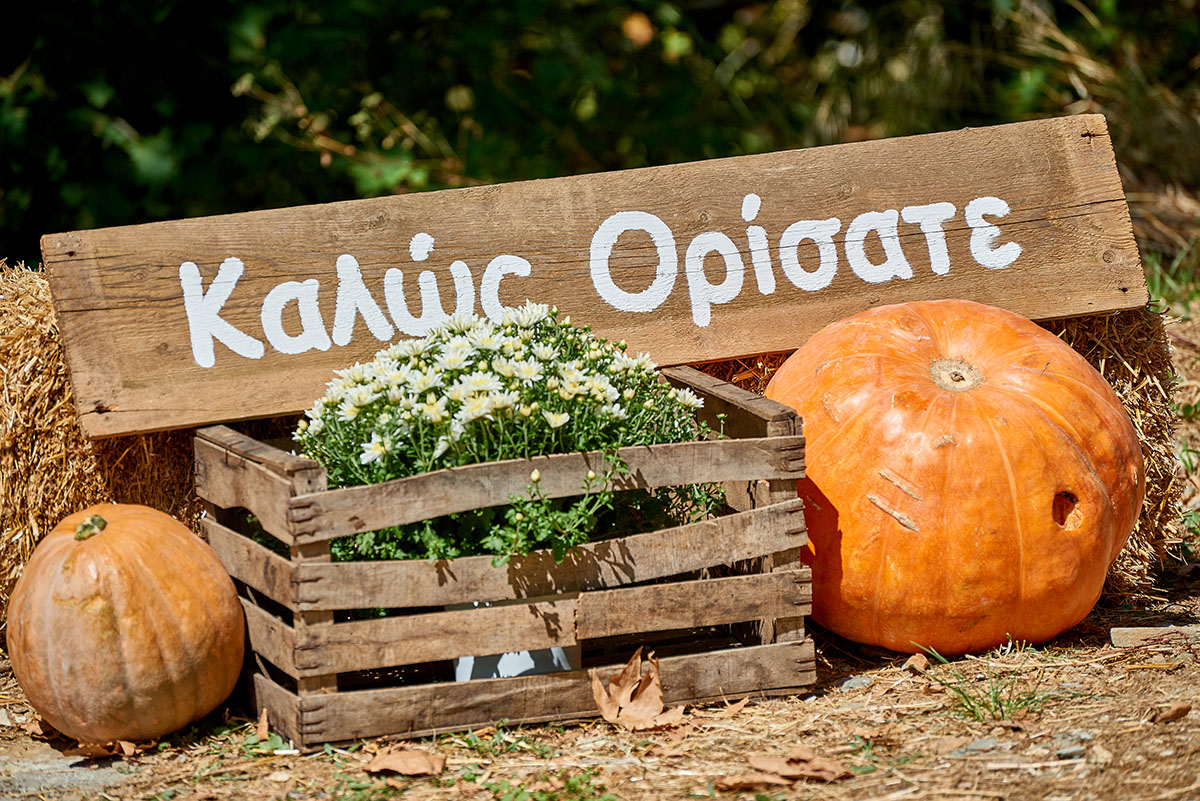 Take the mystery out of Greek cooking and bring these traditional dishes to your table.
Learn to make delicious and authentic Greek and Pelion foods with famous chef of Kritsa Restaurant and local housewives.
Our cooking lessons in Portaria village, take place in a local Karaiskos Farm where you'll share regional techniques, ingredients and family recipes that have been passed down over the centuries.
Homegrown, organic fruits and vegetables from the mansion's premises paired with products from local food artisans will be the perfect combination for delicious appetizers, tasteful pitas, splendid stews and mouth-watering desserts.