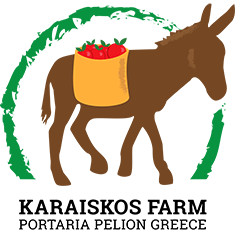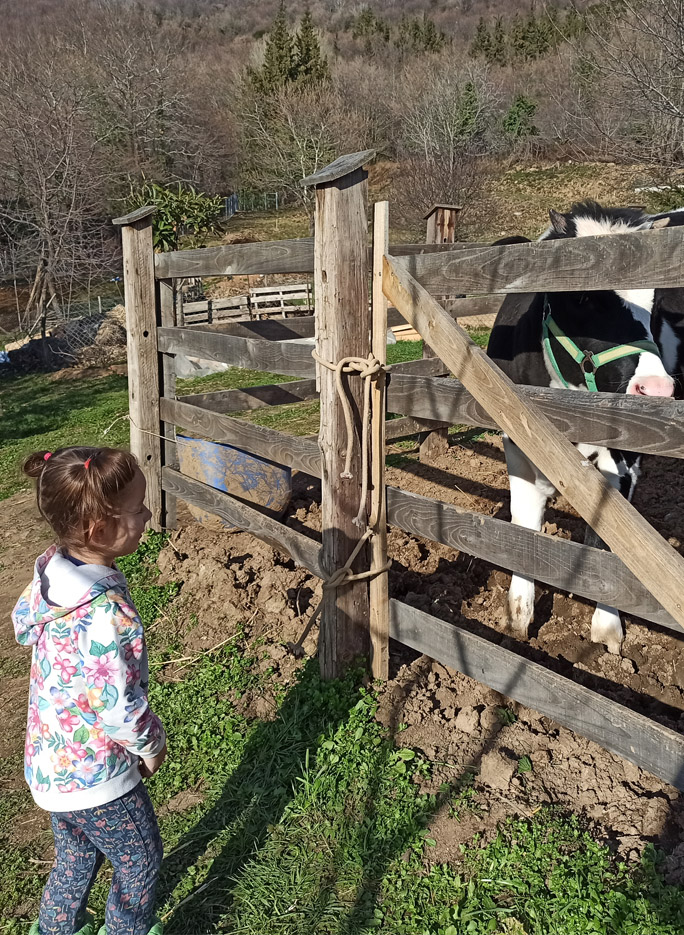 Our land
At the slopes of Mountain Pelion, a few km after Portaria Village you will found our land named Karaiskos Farm. An ecological paradise was created by Stefanos, where we produce organic fruits, vegetables and herbs.
There is a small farm with donkeys, chickens and rabbits in the vicinity. You can also ride the ponies round the farm.
Potatoes, tomatoes, cucumbers, zucchinis, eggplants, pumpkins, peppers, radishes, beets, carrots, juicy lettuce, onion, oregano, parsley, dill, greens, other edible herbs and mountain tea. We grow trees with apples, plums, cherries, quinces, sour cherries, figs, peaches, apricots, pears. We even make homemade liquors, jams and "spoon sweets"! Products that are not homemade, are locally provided.

---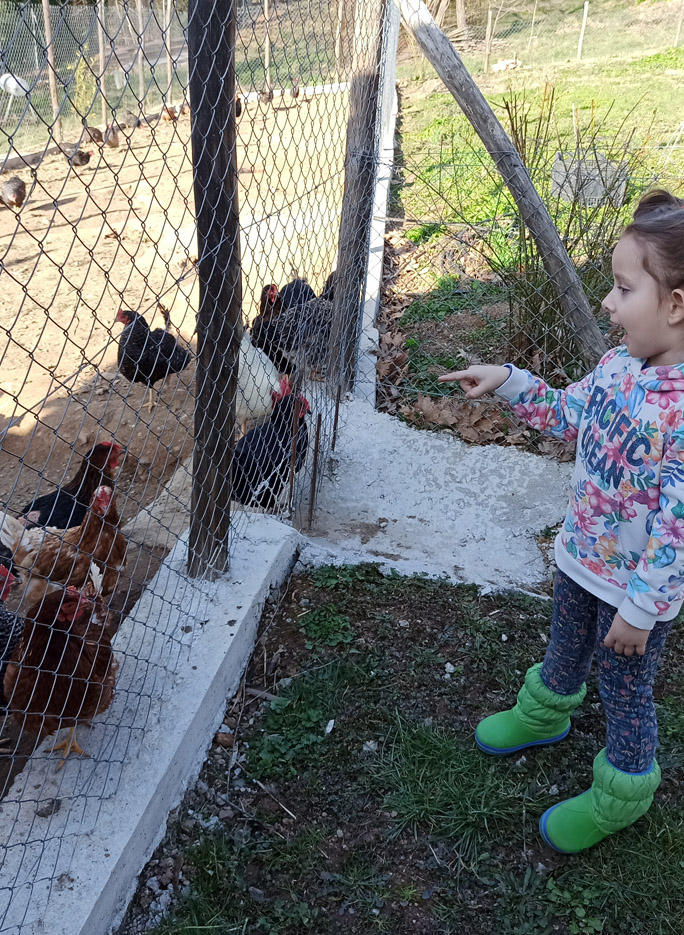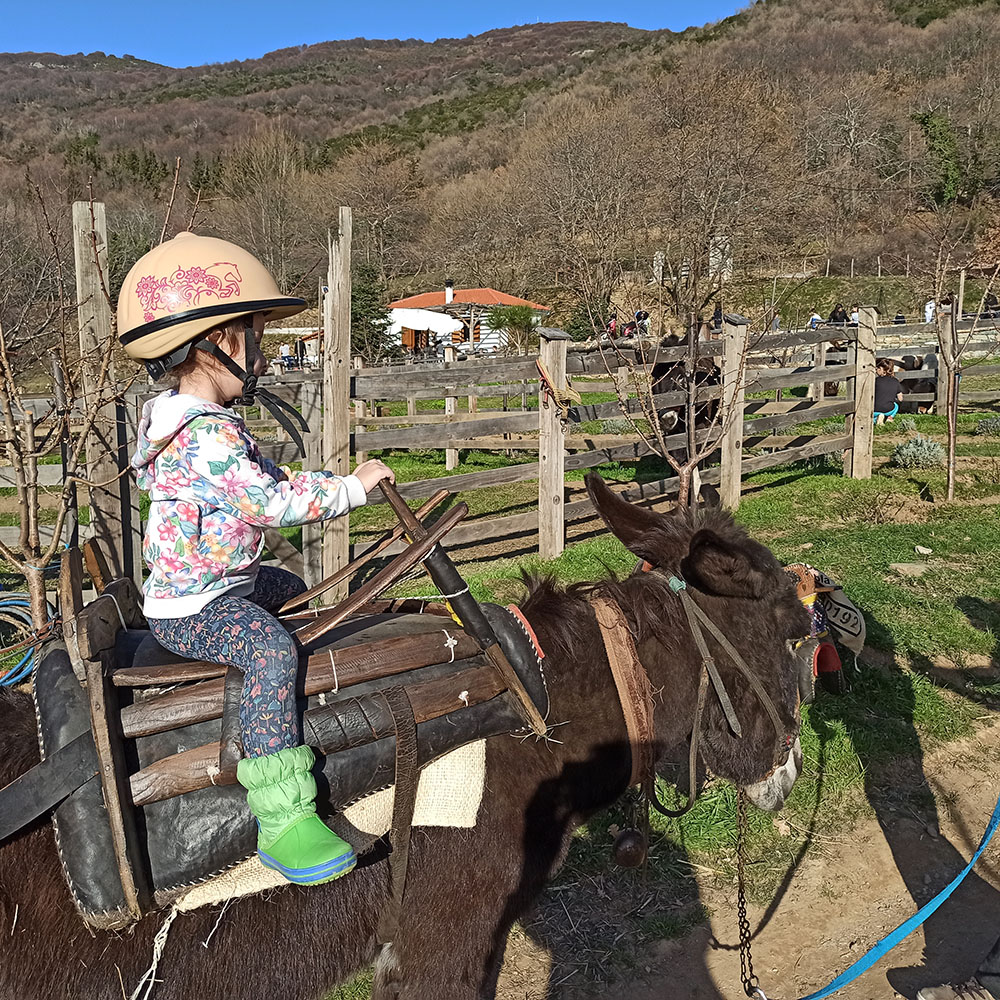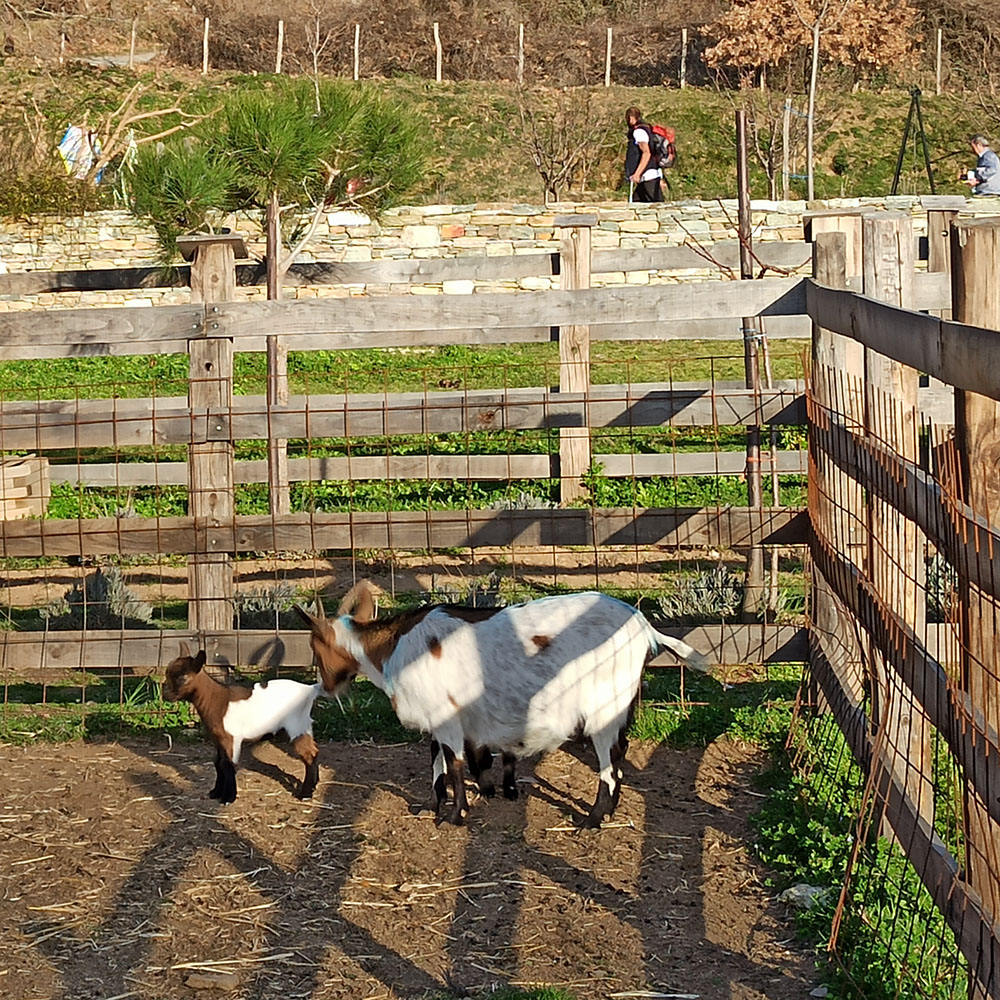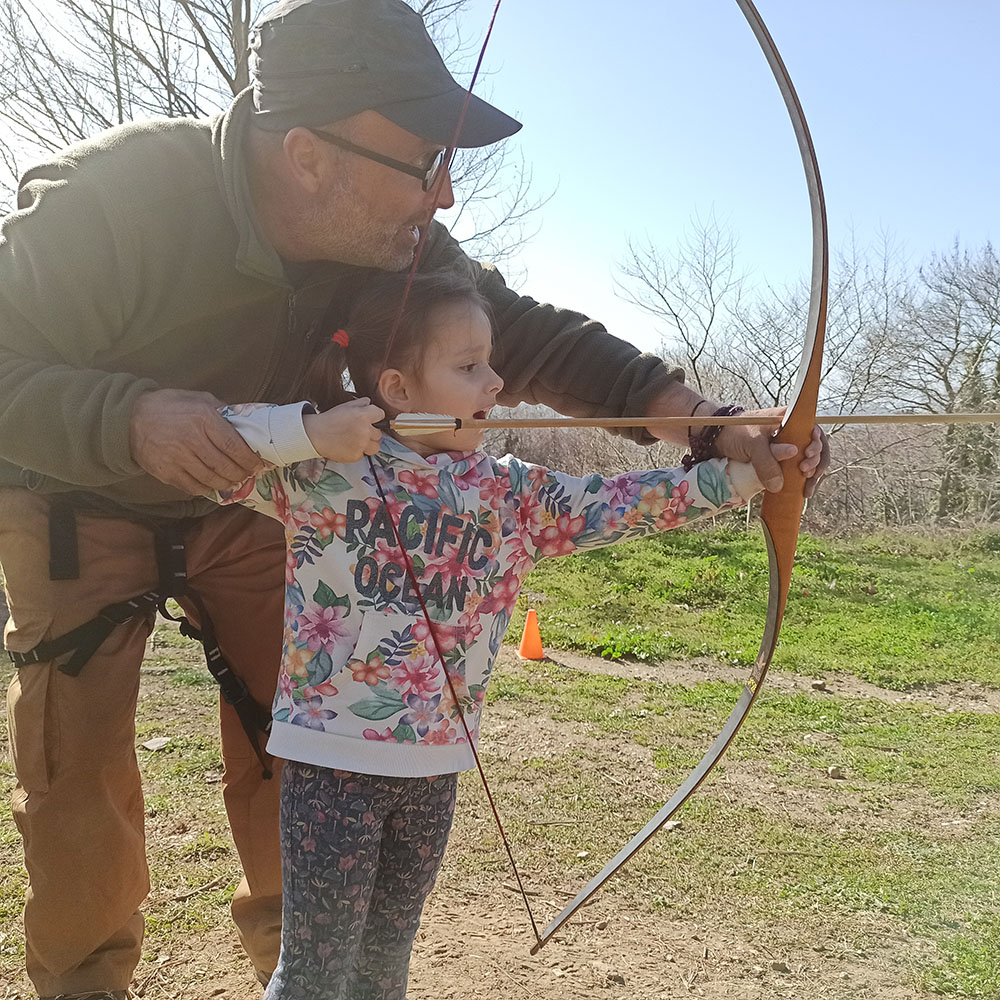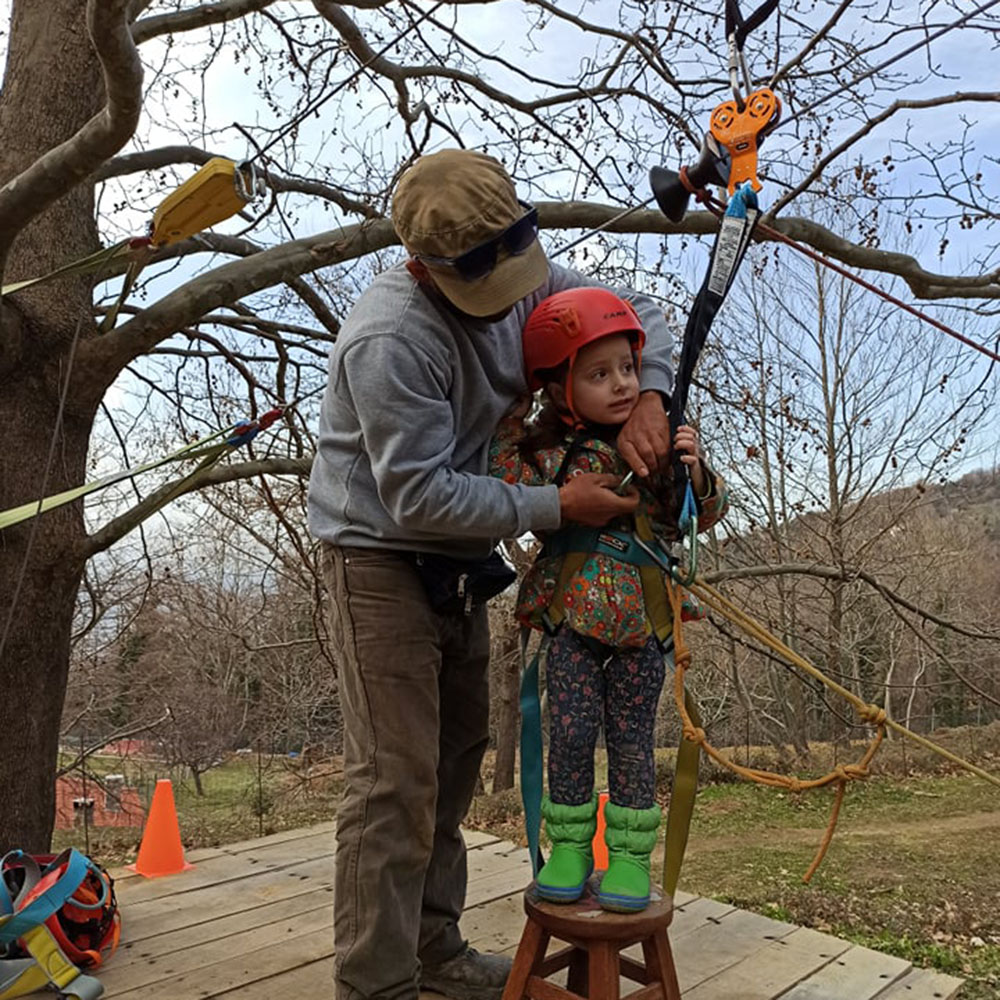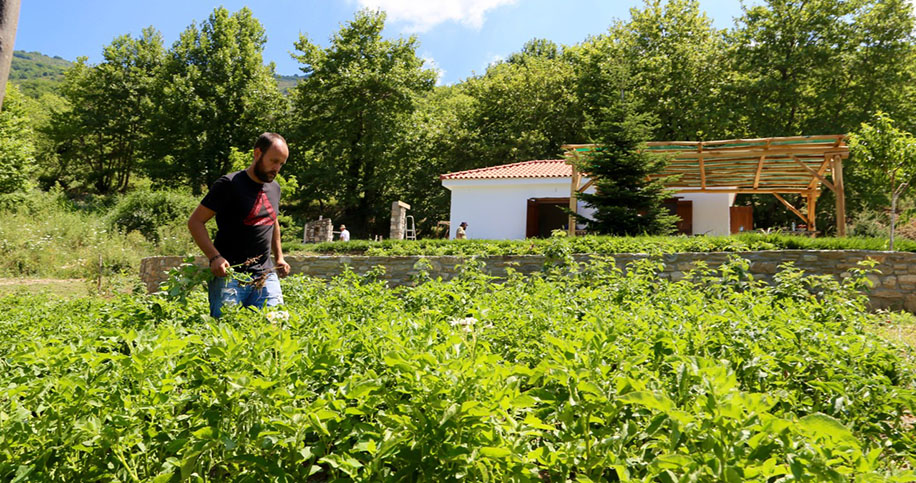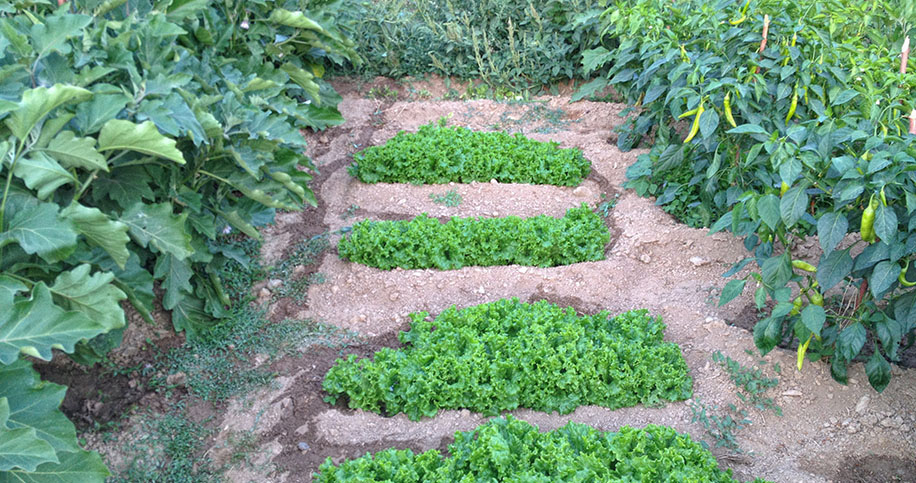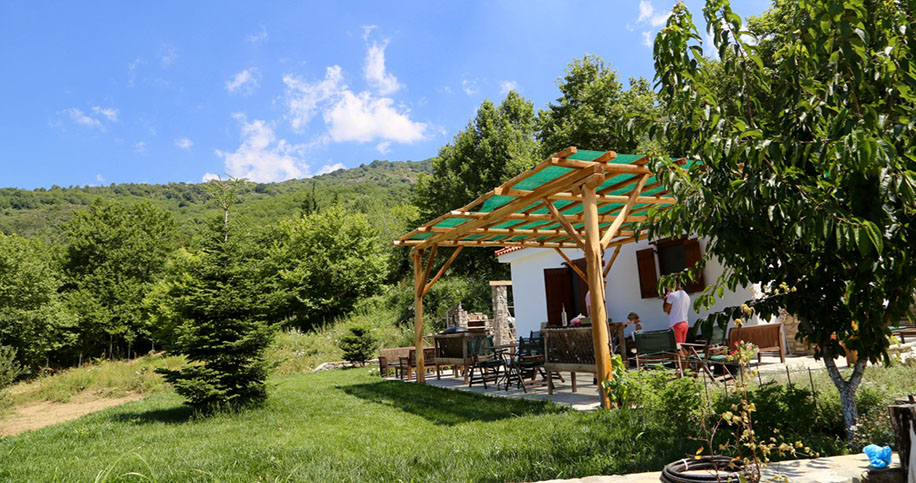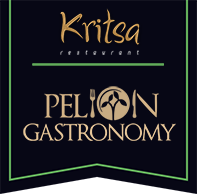 Kritsa Restaurant
In the Central Square of Portaria Village, Pelion
Kritsa gastronomy hotel is known for its quality "Greek cuisine", member of "Hellenic Republic Ministry of Tourism" and has even won awards for its dishes, presenting the best of regional gastronomy and local flavors to visitors.
It is also a member of the official 'Greek Breakfast' initiative, meaning that you're going to have a fantastic breakfast every morning!
Some of the goodies on the breakfast table – which varies every morning – include homemade biscuits, cheese and olive bread, sweet bread (tsoureki), fresh fruit, pine honey, local cheeses such as feta and kaseri, Pelion olives, Greek yogurt, country sausages, omelets, preserved fruit ('spoon sweets') and of course freshly squeezed orange juice.
There is also a number of delicious savory pies, that are part of the Greek mountain tradition, including zucchini-cheese pie, red pepper pie, leek and meat pie, spiral cheese pie. In the winter, enjoy a cup of aromatic local herbs or try the 'trahana' soup made with sheep's milk. This is one gastronomic trip you won't forget!
Taste traditional Greek recipes with fresh local products.
• Greek omelet "strapatsada" • Greek pies • Spoon sweets of Pelion • Fresh eggs from our farm, home-made cheese • Honey and mountatin tea • Fresh fruits and vegetables
---
Kritsa Gastronomy Hotel is member of "Greek Breakfast" from 2012.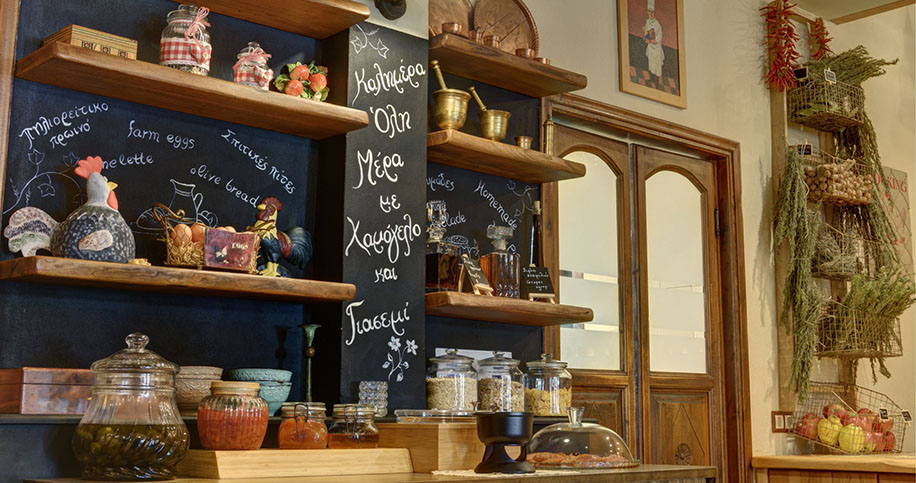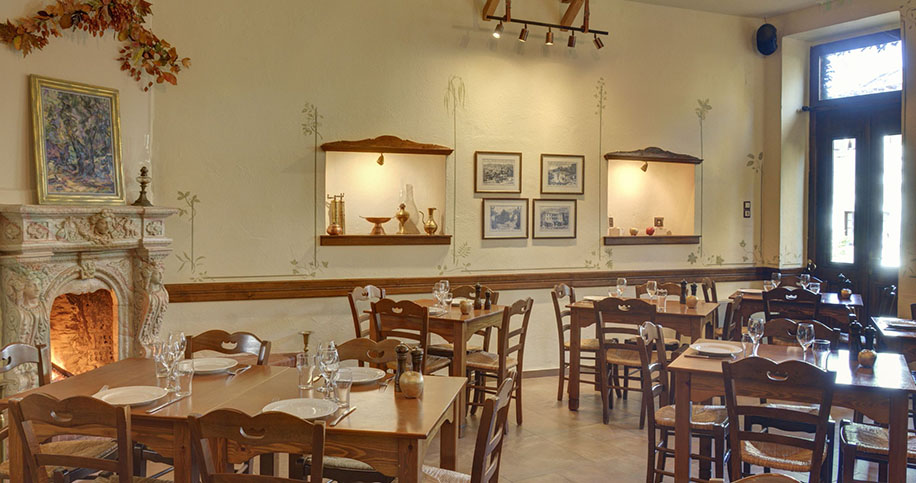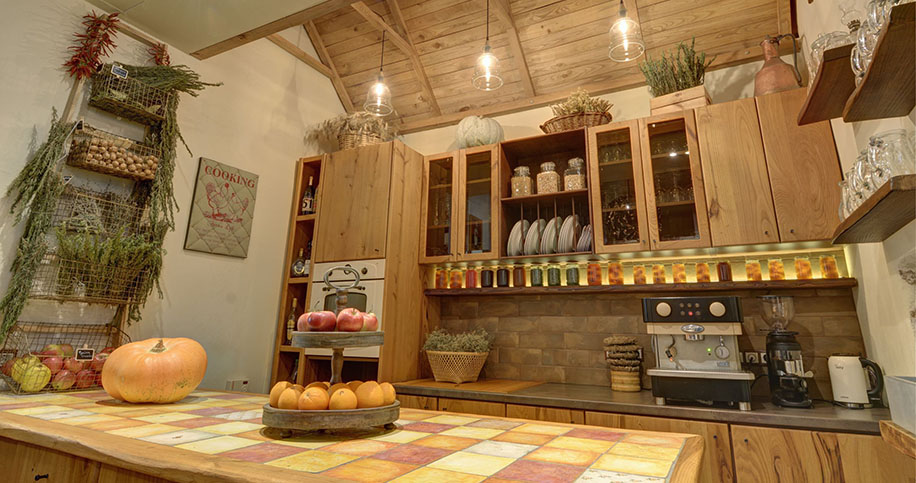 ---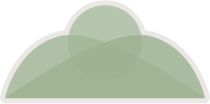 www.visitportaria.gr
Our family run companies

Open your wings to Volos city!
With great care we'll make you feel like home
.
You can choose an alternative holiday experience, by staying in our bike friendly hotel and guesthouse with Greek breakfast, where you can participate in eco- or agro-touristic activities.
---
Lots of things to do!
You could do something as simple as taking a walk through the mountain, but if you want an adrenaline boost, there's mountain biking, canyoning and a lot more…You could also, participate in cooking courses and wine tasting.
Let us give you some ideas for alternative holidays in Mountain Pelion, Thessaly, Greece.