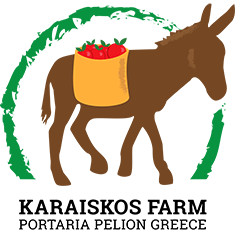 ---
Our cooking philosophy is quite simple:
---
we want to share with you how to cook and enjoy good and healthy food.
---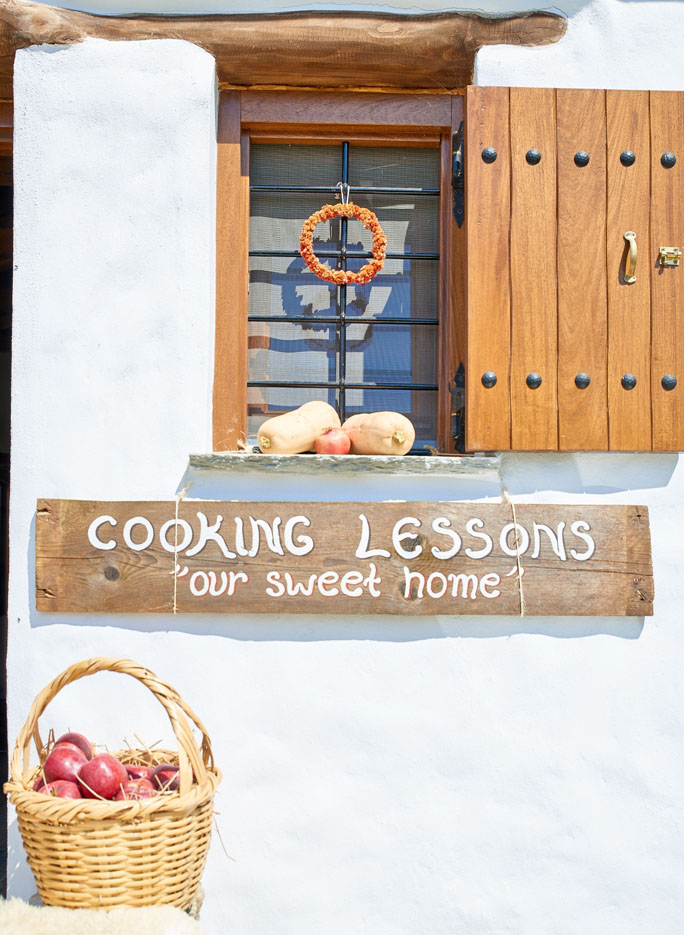 The mission is to offer our guests the culinary experience of a lifetime, in Greece. We want to welcome you into our 'homes' as if it was your home and make you feel totally at ease whether you are travelling alone or coming with your spouse or friends.
We all love food, wine and taste. Our aim wouldn't have been completed if we didn't introduce the culinary treasures of our country to all of you that love to travel and taste local "life". We created Cooking Lessons Pelion Gastronomy and we participate with exceptional local cooks, who pass on recipes and techniques from generation to generation.
We have designed the courses in such a way to make sure you have enough time to relax and enjoy the surroundings or go out sightseeing in Pelion.
We take you on a unique culinary excursion to local producers of cheese, wine and olive oil. These are places guests would not have access to, otherwise and all our producers are as passionate as we are about the Greek cuisine and the making of superb local products which you will get a chance to taste.
We want you to leave feeling you have learnt more than the dishes you made during the course. We strive to inspire you and instil in you a passion for Greece and our Greek Pelion cuisine.
Our land
At the slopes of Pelion Mountain, after few kilometers after Portaria Village you will found our land named Karaiskos Farm. This land for many many years belongs to our family and at present Stefanos Karaiskos has created here an ecological paradise where we produce organic fruits, vegetables and herbs.
On the territory of our land there is a small farm where sheep and goats graze freely and here Stefanos raising some chickens and rabbits. Also, here you can see horses, which you can fondle or take a short walk around the farm.
On our land we grow biological vegetables, including:
Potatoes,tomatoes, cucumbers, zucchini, eggplants, pumpkins, peppers, radishes, beets, carrots, juicy lettuce, onion, oregano, parsley, dill, greens, other edible herbs and mountain tea.
---
And from our olive groves we produce the highest quality olive oil and olives.
If you want to hold on to a little of the magic of your journey to the mythical mountain of the Centaurs and the Argonauts, we invite you to participate in our traditional Greek cooking classes.The gastronomy, culture and natural landscape of Pelion will follow you back home through the traditional aromas and flavours of this region of Greece.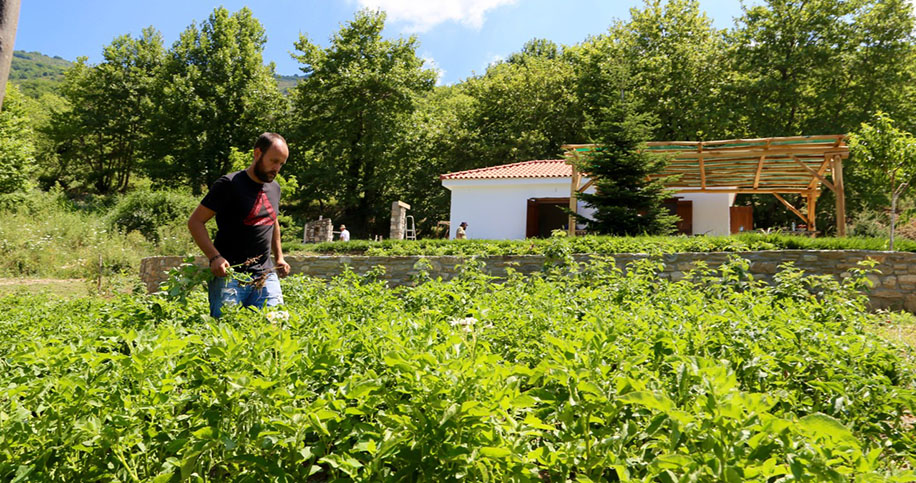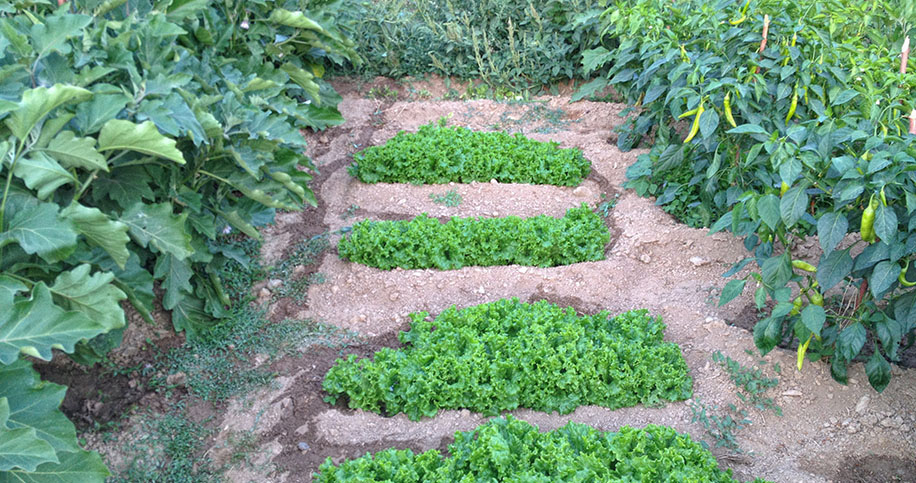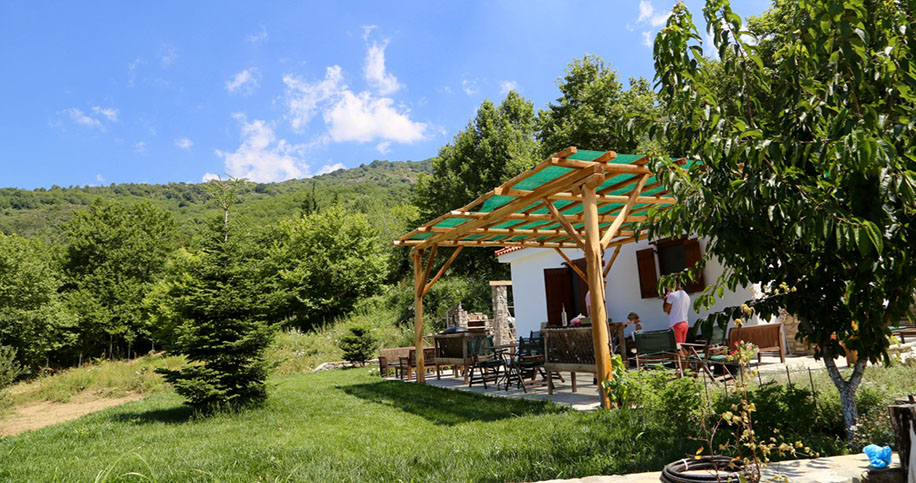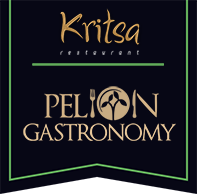 Kritsa Restaurant
In the Central Square of Portaria Village, Pelion
The Gastronomy Kritsa Hotel & Restaurant is known for its quality cuisine and has even won awards for its dishes, presenting the best of regional gastronomy and local flavors to visitors.
It is also a member of the official 'Greek Breakfast' initiative, meaning that you're going to have a fantastic breakfast every morning!
Some of the goodies on the breakfast table – which varies every morning – include homemade biscuits, olive bread, sweet bread (tsoureki), fresh fruit, pine honey, local cheeses such as feta and kaseri, Pelion olives, Greek yogurt, country sausages, hearty omelets, preserved fruit ('spoon sweets') and of course freshly squeezed orange juice.
There are also a number of delicious savory pies that are part of the Greek mountain tradition, including zucchini-cheese pie, red pepper pie, leek and meat pie, spiral cheese pie and onion bread. In colder months sip some mountain tea made with aromatic local herbs or try the 'trahana' soup made with sheep's milk. This is one gastronomic trip you won't forget!
Taste our breakfast with fresh local products made with traditional greek recipes.
• Greek omelet Strapatsada • Greek pies • Spoon sweets of Pelion • Fresh eggs, home-made cheese • Honey and mountatin tea • Fresh fruits and vegetables
---
The Gastronomy Kritsa Hotel is member of "Greek Breakfast" from 2012.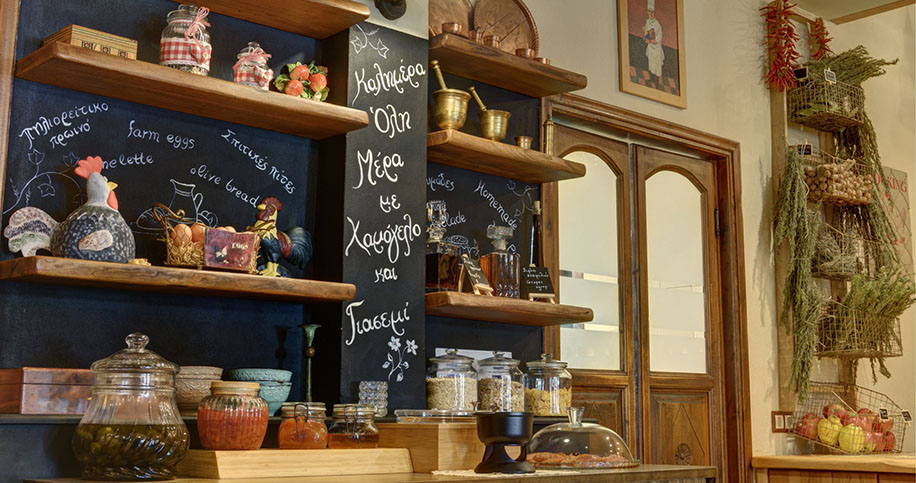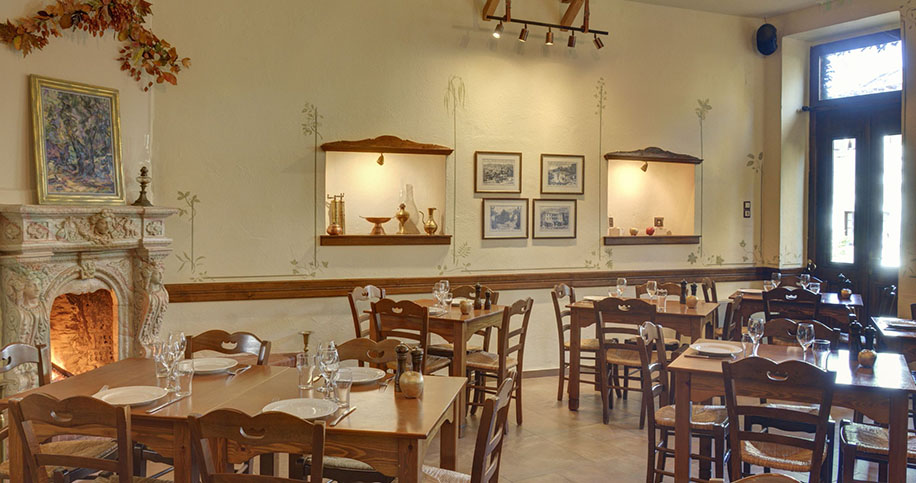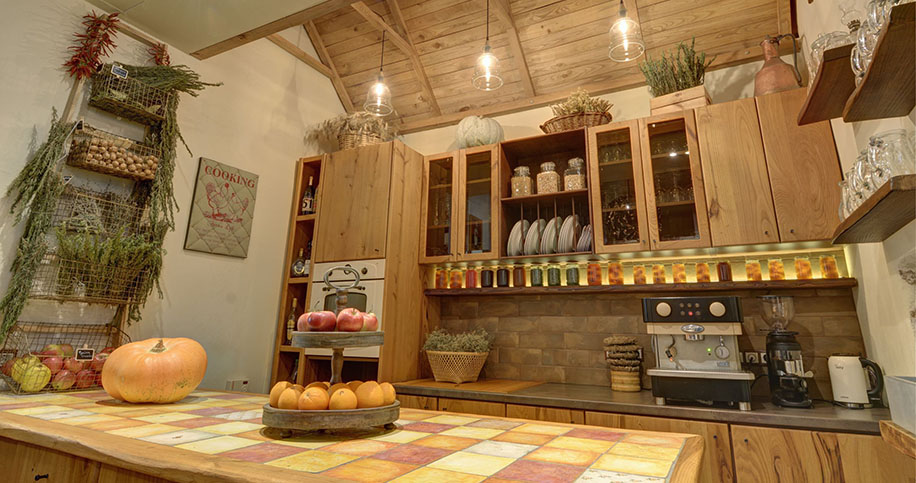 ---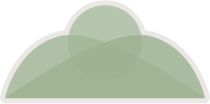 www.visitportaria.gr
Our family-running companies

Spread your wings from Volos city!
We will take care of you, make you feel like home
.
You could choose for an alternative holiday experience, by staying in our bike friendly hotels and guesthouses with greek breakfast where you can participate in eco- or agro-touristic activities.
---
Lots of things to do!
You could do something as simple as a walk through the hills or a hike through the mountains, but if you want a little adrenaline boost there's also,mountain biking, canyoning, and a lot more… You could also take participate in cooking courses and wine tasting.
Let us to give you some ideas for active holidays in Pelion mount, Thessaly, Greece.